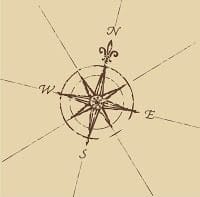 Check out my post Adventures to be Had, it's the first of this series.
We arrived at the train terminal, Termini in Rome, early and had to sit on the floor because we didn't see any seats. It was ridiculous! That had to have been our third time sitting on the floor at a terminal. It's a good thing I don't mind it. (We started our Italy adventure in Rome. I'm going out of order but I wanted to blog about Florence first even though it wasn't our first stop.) When it was almost time for our departure, we went further into the station, towards the tracks, to see which one our train would be leaving from. We looked at the board and had a mini panic attack because we didn't see Florence. Fortunately, one of our friends knew why. In Italy, they do not call the city Florence but Firenze. Remember that. If you're traveling to Florence know there won't be many signs saying Florence. We took a moment to discuss why people call it Florence if no one in Italy calls it that. It's not like Firenze is hard to pronounce.
The conversation ended when our train arrived. I had my Harry Potter moment because the cars on the train were like the ones on Hogwarts Express. I hadn't expected it which made it even more exciting. It was even more amazing when the snack cart rolled by, too bad the person didn't say "Anything from the trolley." I would've died.
The weather was nasty when we arrived, on top of that, we didn't know how to get to the hostel and had issues finding someone who spoke English. As it happened, one our friends had been sitting on the train with people who spoke Italian and they spent the ride teaching her some common phrases. With her help and hand gestures, we managed to communicate what we needed and got directions. Unfortunately, when we arrived at our stop, we didn't know which way to go. We managed to find the street the hostel was on but the building numbers were a nightmare. They made no sense. We looked like we were lost so someone pointed us in the right direction. The hostel had beds for all of us in two rooms.
As I said in Adventures to be Had, the hostel is called Hostel Archi Rossi and it was awesome! It had art everywhere and cost 25 euro a night which included warm breakfast, internet and television, not that we watched much television.
We were starving so, after putting down our bags, we searched for food. Restaurants have their menus posted outside. We looked at them first and if too many items are far above 10 euro, we walk away. We were college students. We weren't made of money. And if they didn't offer tap water, which is free, we didn't order drinks. We found a nice place, reasonably priced, with a hilarious place-mate that I took as a souvenir. Their Lasagna and Vegetable Soup was delicious. I don't know if this is a European thing, but in both England and Italy their vegetable soup is not chucks of vegetables; it looks more like split pea soup, like they blend the vegetables together then cook them in a soup. I don't know how they cook it but it's the best vegetable soup ever. I wish I could find it here.
Since the weather was so bad, we relaxed the rest of the day. By the way, I bought a pair of great sunglasses in Rome but they were gone when I got to Florence. They must've fallen out my bag on the train. I was so mad.
We started the next day with our first warm breakfast in two days. The Hostel in Rome gave us cold breakfast, not that we complained. It was just nice to have warm breakfast. The weather was much better though windy. We walked through Piazza Duomo which was magnificent. It had so many beautiful buildings. We didn't go in any of them though. We didn't have time. Our destination was Galleria degli Uffizi, a famous art gallery. It was a two hour wait to get in but it was so worth it. Admission was 10 euro, again, worth it. I saw so many paintings I'd studied. I never dreamed I'd be able to see them. Pictures do not do them justice. They're massive with gorgeous frames. The frames were a work of art in themselves. We spent hours roaming the gallery.
We had lunch afterwards then headed to The Hills which, as the name suggests, is a hill giving you a great view of the city.
The Hill is a tourist trap so a lot of people were selling things. In Italy, the merchants are aggressive and you can haggle. I never tried it but one of our friends was great at it. If one of us wanted to buy something we just got her and she'd talk the merchant down to a better price.
Italy has great outdoor markets. At the one in Florence, I replace the sunglasses I lost, bought this nice sweatshirt, two pairs of earrings I haven't seen anywhere else since and a white long sleeve shirt. Everything I bought I still have and they're in great condition. They didn't cost me much either- remember college student. I saw a lovely coat at an unbelievable price but I didn't get it because I'd over-packed and didn't have a place to put it. I regret not getting the coat. It was so nice. The material used for the clothing is so soft and warm.
By the way, the first night in our hostel was freezing but by the second night, we learned each room had a heater so we turned it on and the room was so comfortable. After the horrible bathrooms in Rome, we were so happy to have nice ones with hot water. Each of us took longer than usual showers. It was such a beautiful trip.