My new ebook, Visible Through Darkness, is now available on Amazon!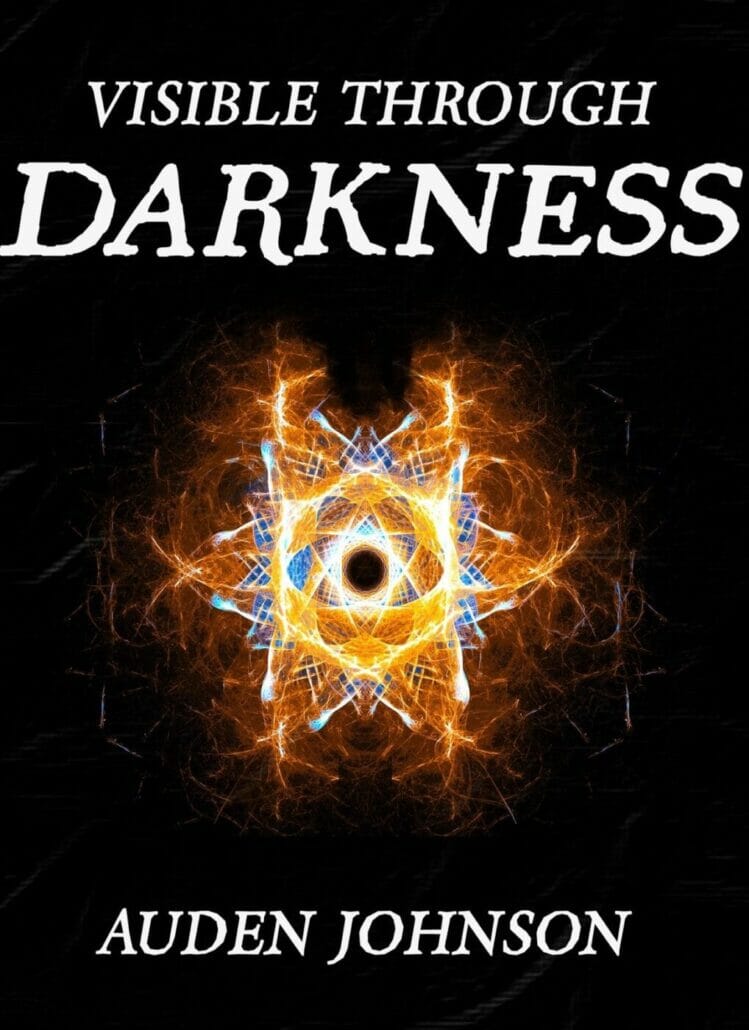 What if you were the only one? How strong would you be?
Ethics, morals, compassion— what if they didn't exist? What if the world treated those words as curses? Laws mean nothing. Commitment means nothing. Jade Greer's parent taught her the old, moral, ways. She still clings to their teachings. The world rejects her. She has suffered. But, her storm is over. Or, is it?
While Jade weaved in and out of people, the man bounced off of them. He turned down a damn alley-like street and crashed into the opposite wall.
The alcohol, or whatever toxic substance swimming in his blood, killed enough brain cells. Jade grabbed his collar and pulled. He fell sideways, instead, taking Jade with him. She sat up. He recovered faster than expected. He stood over her, phone in hand. His lips curled in a smile she'd remember forever. He threw her phone at the ground.
It shattered. Her dream of finding the source of that sensation died with it.
His smile widened. His eyes rolled around in his head. He was going to say something that would ravage her already damaged body.
They were alone in a street she didn't recognize. Good. No one would interfere.
She lunged at him. He fell backwards. She straddled his chest and beat her fist and her frustrations into his face. No one would care what she did to him. He made her relive everything this world represented and everything she couldn't have. Her fists burned. No one would care. People were supposed to care. He wore a wedding ring. He had a wife and maybe children. This world didn't raise people to honor such commitments.
What Mom and Dad had was beautiful. She once wished for something like that. People like him turned that dream to ash.
She punched and punched. He stopped moving. Why was she born into such an ugly world? Why couldn't she be selfish like everyone else?
His face caved under her blows. Finally, something bent to her will. Her fist drilled though his skull. Jade's blood sang. His head became bloody ground beef flecked with hard pieces. She punched concrete. She needed to stop. Her body wouldn't listen. Sharp pain slid up her arms. Stop. Gore splashed into her face. Stop. Her body froze.