On Saturday, my publisher and I exhibited at the Black Book Expo in Harlem hosted by Black Expo America. Since the event was fairly small, each author was given 5 minutes to talk about their books on stage. One of the reasons why I like smaller book conferences.
I wrote and practiced my elevator pitch beforehand. Since I've gotten a fair amount of comments on my Merging Worlds series, I knew what to focus on for my short speech. Characters and the magic system.
Now, let's go back to the beginning of the day.
On Saturday, we woke up at 6am in order to be at the expo on time. Exhibitors needed to start setting up at 9. Waking up that early on a Saturday should be illegal. At least we got to see the sunrise. The cab ride to Harlem took us along the water. It was a nice view. Didn't get any pictures, though. One day…
The expo was at the National Black Theater. Never been there. The interior was amazing. Nice artwork all around.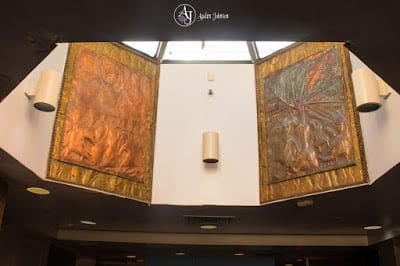 The event space was even better. I loved the chandeliers.
Though, as a photographer, I couldn't help noticing the lighting would over-saturate all my photos. They fixed the lighting fairly quickly, though.
My publisher and I have attended a number of book events. We had the table set up in no time. The expo managers let us pick our own booths. We chose a spot with a nice background.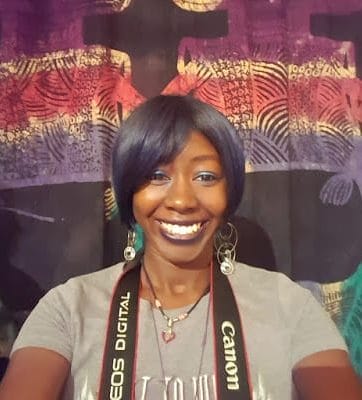 Hello, new headshot.
Once things got started, the house was packed.
We had front row seats to all the panels. Learned about a fantasy and sci-fi podcast called Beef, Wine and Shenanigans. Found an interesting urban fantasy series called Host Chronicles. We sold a good number of books and made some connections.
A lot of attendees took photos of me and my books. The Expo coordinators also took photos and video.s One attendee was live on Facebook as I gave my spiel about The Merging Worlds series. The exposure at the expo was amazing.
The Black Book Expo was exhausting but worth it.