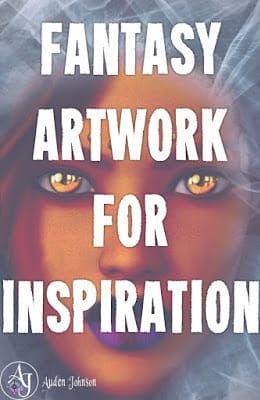 Images have inspired all my stories. I'll see artwork and suddenly my mind starts writing scenes. Whenever I get stuck, I look up some fantasy images to get inspired. In general, it's fun scrolling through the beautiful artworks, filling away those I really like. As a designer, it's good to know what's out there, especially when it comes to book cover. Here are some places where you can find images to inspire your art:
Pinterest
You know how much I love Pinterest. It's my go-to site for inspiration.




DeviantArt
After Pinterest, most of my time is spent looking at images on DeviantArt. I discovered all my favorite artist through this site.
Here are some artists you should check out:
RyKy
GDBee
Nele Diel
yukibuns
Azot2017

ArtStation
Whenever I find artwork on Pinterest, I like to click through them to find the source. I discovered ArtStation this way. Most of the time, I find artwork on DeviantArt. I find some good character designs on ArtStation.
Tumblr
After ArtStation, Pinterest images will often take me to a Tumblr page. I don't know if the artist is on Tumblr or if a lot of people on Tumblr share fantasy artwork. If you're on that social network, you could find some great artwork.
Where do you find fantasy, sci-fi or horror artwork? Comment your favorite artist.