Social Media for Authors: What Works and What Doesn't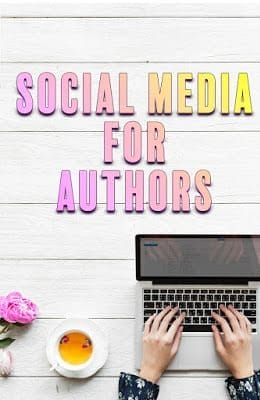 Time for some social media auditing. Sounds dull. It really isn't. Time to look at my accounts and see what's working and what's not.
This is not about what's selling books because honestly, none of them are. Well, actually, you can't really tell that. One or two social networks might be. I wouldn't know.
I'm looking at which ones have the most engagement, the ones that drive traffic to my blog.
Pinterest
Pinterest is king. About 80% of blog traffic comes from that site. I have Tailwind, the Pinterest scheduling app, to thank for that. One post, Writing Magical Battle Scenes, got thousands of pageviews all because of Pinterest. That's why most of my blog posts shave the tall rectangular images like this one: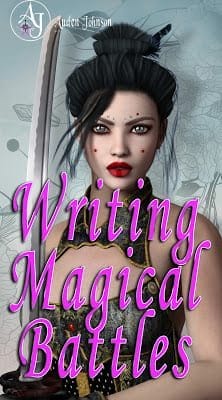 Now, I'm going through my older post and changing the images. I know Pinterest can drive more traffic to my blog. The posts just need different images.
I use Pinterest mostly for collecting photos to inspire my worlding building. Like all social media, I throw in some more personal stuff like my Anime OTP or Photography boards.
With Pinterest, it's a matter of being active on it. You need to post every day.

Twitter
Twitter is second on the list because at, 3,000 follows, it's my large account. However, I've noticed it's not good at directing people to my blog. One tweet could get 10 retweets but only one person would click the link. Ever since I started working, I haven't been as active as I used to be. I need to fix that. I also need to work on my call-to-action.
With Twitter, a good image gets you engagement. Also, you should use trending hashtags like #1linewed or #FolkloreThursday.
Facebook
I have a love-hate relationship with Facebook. Ever since they cut Brand page's organic reach, growing on that site has been difficult. But, Facebook is decent at driving traffic to my blog. Not nearly as good as Pinterest and Search but good enough. It's better than Twitter and Instagram.
Instagram
I have the same feeling towards Instagram. It's owned by Facebook and growing in popularity so it's no surprise that Instagram has started cutting organic reach. Managing Instagram is high-maintenance, far more than Facebook, Twitter and Pinterest.
To get more engagement, you need to like and comment on people's post often. Spend 30 minutes a day on it. Even if you do that. you still might lose more followers than you gain. It's bad at driving traffic to my blog. Instagram is more for creating word-of-mouth as well as connecting with authors and book reviewers.
My posts get about 40-60 likes, which is about average. I'm experimenting with hashtags to increase those numbers. You can't use the exact same hashtags group for every post. Instagram might mark you as a bot.
Here's a sample of the hashtags I use for my general photos:
#bibliophile #writersofinstagram #authorsofinstagram #authorlife #readersofinstagram #bookworm #writerscommunity #fantasyworld #nerdsofinstagram #fantasyphotography #nature_brilliance #animelover #beautifuldestinations #animefan #moodygrams#fantasy #fantasybook #reading #amwritingfantasy#travelphotography #authorsofig #amwriting #creativeminds #architecture #architecturephography #fiftyshades_of_nature #beautifuldestinations #fantastic_earth #fantasyland
For book photos:
#booknerd #bookgeek #bookworm #reading #nerdingout#geekout#bibliophile #bookstagram #booksandnature #bookaddict #readersofinstagram #igreads #bookstsgramfeature #bookphotography #bibliophile #booktastic #scifi #sciencefiction #writersofinstagram #writinglife #authorsofig #bookaholic #writingcommunity #nerdsofinstagram #blackpanther #bloggerofinstagram #wakandaforever

Which social network works best for you?