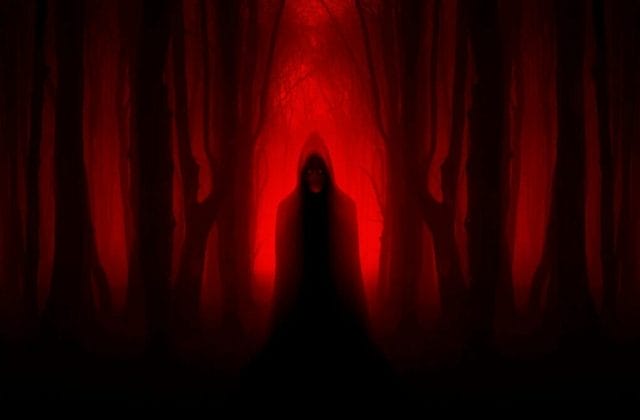 I didn't start my writing path by building worlds and fantasy creatures. I started by writing monsters and haunted buildings. As my style evolved, I realized my tales didn't look like regular horror stories. They were a mix of fantasy and horror.
Before that, I 100% believed I was going to be a horror writer. I read a lot of horror stories, highlighting my favorite lines, making notes in the margins.
That training never went away. People always say my stories are scary, even when I'm not trying to be scary.
To get horror so ingrained in you that you write it even when you don't mean to, you need to read a lot. Here are some books you can start with. I learned a lot from them.
The masters of horror have united to teach you the secrets of success in the scariest genre of all!
In On Writing Horror, Second Edition, Stephen King, Joyce Carol Oates, Harlan Ellison, David Morrell, Jack Ketchum, and many others tell you everything you need to know to successfully write and publish horror novels and short stories.
Edited by the Horror Writers Association (HWA), a worldwide organization of writers and publishing professionals dedicated to promoting dark literature, On Writing Horror includes exclusive information and guidance from 58 of the biggest names in horror writing to give you the inspiration you need to start scaring and exciting readers and editors.
(I love this book. I made notes in the margins. I put post-its on my favorite parts. This is one of the main books that taught me how to write)
The home that belonged to Angela Toussaint's late grandmother is so beloved that townspeople in Sacajawea, Washington, call it the Good House. But that all changes one summer when an unexpected tragedy takes place behind its closed doors…and the Toussaint's family history — and future — is dramatically transformed. Angela has not returned to the Good House since her son, Corey, died there two years ago. But now, Angela is finally ready to return to her hometown and go beyond the grave to unearth the truth about Corey's death. Could it be related to a terrifying entity Angela's grandmother battled seven decades ago? And what about the other senseless calamities that Sacajawea has seen in recent years? Has Angela's grandmother, an African American woman reputed to have "powers," put a curse on the entire community?
Bob Jones is your ordinary guy, with a good job and a pretty girlfriend. Yet Bob has to admit he does have one problem. Nobody notices him, nobody remembers him. In a life where the common man goes unrecognized, Bob Jones is . . . ignored.
But one day Bob Jones is noticed. He is remembered. But he may have wished to remain unseen, for what the stranger who calls himself Philipe has in mind is something horrible. Something dreadful. He has revenge on his mind. Revenge against a world that has long ignored not just Bob but others.
(I read a lot of Bently Little books. I mean a lot. I included The Ignored because it's one of my favorites.)
This collection of Poe's best stories contains all the terrifying and bewildering tales that characterize his work. As well as the Gothic horror of such famous stories as The Pit and the Pendulum, The Fall of the House of Usher, The Premature Burial and The Tell-Tale Heart, all of Poe's Auguste Dupin stories are included.
(Read anything by Poe, including his poems)
Featuring eerily atmospheric modern tales of foreboding and unease by such contemporary authors as Garry Kilworth, Brian Lumley, Ramsey Campbell, Tony Richards, and R. Chetwynd-Hayes, as well as disquieting classic ghost stories by literary giants like Ambrose Bierce, Washington Irving, Sir Walter Scott, F. Marion Crawford, and J. Sheridan Le Fanu…
The young lawyer Jonathan Harker thus a strong impression that all is not right with his new client, a Transylvanian count looking to buy a house in London. The plot of Dracula is familiar from hundreds of adaptations, but the original story – told through journal entries, letters, etc. – can yet shock and horrify, as when Harker describes the vampire in his coffin as "simply engorged with blood," looking "like a filthy leech."
When renowned author Richard Hunter dies in a boating accident, his son David travels to Mason's Corner, Mississippi, to find out more about the father he never really knew. At first, Mason's Corner seems friendly and unassuming-the perfect "small town." But after a newcomer moves into the old-and supposedly haunted-mansion on the hill, everything changes…
People begin to disappear. Dogs viciously attack. And soon David discovers that the terror consuming this place has its roots in his own family tree…
For something has risen in Mason's Corner. Something with bloody ties to the town's past. Something undead–and hungering for vengeance…
IT BEGINS WITH A BLACKOUT.
All electrical power ceases to run. Even the sun seems a little dimmer. Cities come to a halt. And then their inhabitants vanish.
But a small, clandestine group of warriors has been preparing for this moment for centuries. Their hopes rest on two strangers, a thousand miles apart, who hold the keys to the world's salvation: Dylan Barnes, a martial arts instructor who teaches his students the art of inner balance but is plagued by shadows only he can see and voices muttering in a language only he can hear; and Lucy Devereau, a private investigator who earns a living by prying into the lives of others but is haunted by her own birthright–and the mystery of her true parents.
The world around them–our world–is slipping into darkness. Now, as fate and blood push them to the front lines of an extraordinary battle, Lucy and Dylan must stare into the face of something ancient, something impossible, something that has come to blot out the light–forever.
Rolf Rudolph Deutsch is going to die. But when Deutsch, a wealthy magazine and newpaper publisher, starts thinking seriously about his impending death, he offers to pay a physicist and two mediums, one physical and one mental, $100,000 each to establish the facts of life after death.
Dr. Lionel Barrett, the physicist, accompanied by the mediums, travel to the Belasco House in Maine, which has been abandoned and sealed since 1949 after a decade of drug addiction, alcoholism, and debauchery. For one night, Barrett and his colleagues investigate the Belasco House and learn exactly why the townfolks refer to it as the Hell House.
(Poem) The Rime of the Ancient Mariner by 

 

Samuel Taylor Coleridge
(Poem) Porphyria's Lover by Robert Browning
Got any books you want to add? Comment below