Welcome to the Week in Links, a roundup of the latest articles for fantasy, sci-fi and horror readers and writers. Welcome to the last week in links of 2019.
It's the end of the year and of a decade. We got a lot of best of 2019 posts. We didn't get a lot of big news dropping this week except for the Deadpool 3 announcement, probably because of the holidays.
Although people seem to dislike The Rise of Skywalker, they enjoyed The Mandalorian. Taika Waititi was trending on Twitter because he directed the season final and people loved it.
Fantasy/Horror/Sci-Fi
The 12 Best Horror Movies And Shows Of 2019
The Mandalorian Season 2 Will Premiere In Fall 2020, Skywalker Saga Characters May AppearThe Mandalorian shows why Star Wars should be smaller
Taika Waititi receives international praise for directing season finale of The Mandalorian
The Witcher Books: Reading Order And Which Stories Inspired The Netflix Show
Watch: Netflix Celebrates 12 Days of 'Stranger Things'
STAR WARS: THE RISE OF SKYWALKER Is One Messy End To The Saga
THE RISE OF SKYWALKER Has a CURSED CHILD Problem
Nerdy
Pokemon Sword and Shield Complete Walkthrough and Guide
Deadpool 3 Is Happening, Ryan Reynolds Confirms
The 12 Best (and 5 Worst) Movie Moments of 2019
The Best Anime Of 2019
Two new Pokémon games launch on Facebook Gaming
Here's Everything Coming to Hulu in January 2020
Animal Crossing: New Horizons – Release Date, Trailers, And Everything We Know So Far
New Japanese Sonic The Hedgehog Trailer Unveils Adorable Baby Sonic
Marvel's Loki series work begins for Disney Plus
Writing and Book Marketing
Reflections On A Decade Of Self-Publishing With Joanna Penn And Orna Ross
Reflecting and Goal Setting for Writers
4 Puzzle Pieces to Hook Your Readers
How to Use Instagram Stories in Your Sales Funnel
Is Instagram The Social Media Service For Business In 2020?
18 Best Social Media Tools to Succeed in 2020
Build Your Brand With An Author Tagline
What To Include On Your Book's Copyright Page
How to Update Your Blogging Strategy for 2020
Photography and Design
The dPS Top Landscape Photography Tips of 2019
10 Quick Beginner Tips for Fantastic Mobile Phone Photography
Creating Great Instagram Photos (And Why They Get Likes)
Dear Introverted Photographer: Top Tips from Two Successful Introverts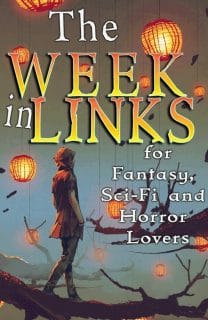 Want to see your post in the next The Week in Links? Email me at audendjohnson@gmal.com. The post needs to be published between today, 12/28 and next Saturday, 1/4/2020.