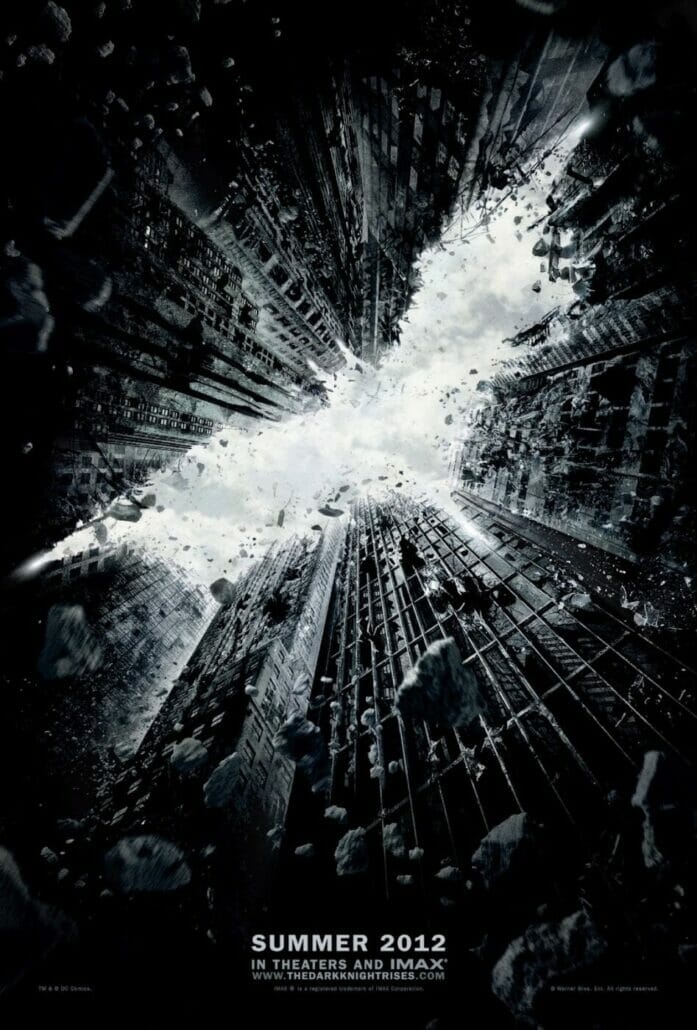 The tragedy in Colorado threw an ominous shadow over what was supposed to be an epic event. I read articles about what happened hoping they'd tell me why. This is ridiculous. Far too many people are buying guns and shooting down innocent people. It makes no senses.
I'm getting sick to my stomach just thinking about it. WB Studios didn't release the box office numbers because of it. Here's the article: 'Dark Knight Rises': WB, Studios Maintain Box-Office Data Blackout. I'd heard there'd be more security at major theaters but I didn't see anything usual at the one I went to in NY.
One of the reasons I was excited about this movie was because I knew it was gonna be an event. It wasn't. But, The Dark Knight Rises was still epic. Perfect summer movie. This review is coming from someone who's familiar with the Batman story and movies but not enough to get deep about it. I didn't read any of the comics and only saw the other Batman movies once. Loved The Dark Knight which was why I was looking forward to this one. The story was brilliant and totally unexpected. Talk about intense.
So the question of the hour: Can Anne Hathaway play a good Catwoman? I was told by someone who knows comic book heroes better than I do that she worked it. I was more worried about her being in an action movie. Didn't need to worry. She was great.
And Bane, the villain. The man was so charming you could almost forgive him for being such a monster. I could feel it whenever he spoke like he was sitting in the theater with me. The only drawback was, at times, it was hard to understand him but I still liked the way he spoke.
The plot was very subtle and you know how much I like subtle movies. What I didn't expect was the story to follow recent events. Not to give too much away but there was a lot of 99% against 1% going on.
This may be the Dark Fantasy writer in me but I like stories that, both literally and figuratively, beat down the heroes. I'm brutal to my characters. It makes it so much more epic when they rise above the trials. The writers of The Dark Knight Rises put Batman through some stuff. Man, I felt so bad for him.
The music was amazing as well. I just found out it was by Hans Zimmer. I love him! So weird to hear myself saying this but he composes some seriously epic scores. This movie definitely lived up the hype.
As usual, I read user reviews while writing my own. They have me stumped. People either really loved or really hated it. Very few took the middle ground. In the past, even if I loved the movie, I'd understand the negative reviews but this time…I'm seeing the movie over and over in my head and can't figure out why anyone would hate it.
I can't think of anything about The Dark Knight Rises I didn't like. If I had the money, I'd see it again and movies in NY can set you back $15. People may hate it because it deviated too much from the comic or that it wasn't as good as the previous one. I don't really know for sure. The negative reviews I read didn't go into much detail about why they felt the movie sucked. I'm curious. How could anyone say this movie sucked?
Very rarely do you sit through a movie and have people clapping and cheering at the end. I've now attended 2- The Avengers and The Dark Knight Rises.