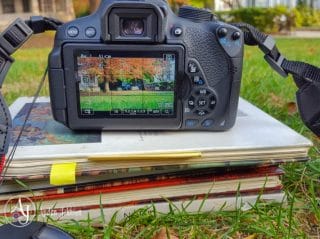 I've been on Instagram for about 2 and half years, time flies. It's been an interesting experience. I have to say, next to Pinterest, Instagram is one of my favorite social medias. I discovered a cool anime on that site. You can also learn which books are popular. A couple of weeks ago, my feed was nothing but book photos of Six of Crows.
I love taking pictures and sharing them. I went on vacation and took a break from all my accounts except Instagram. My posts get decent engagement, more than Twitter and Facebook. But I'm having trouble retaining followers.
My follower rate on Twitter is pretty good even though engagement is low, one post got 10 retweets but only 1 website click. Facebook is frustrating but it does drive traffic to my blog. But, I have more fun on Instagram and Pinterest. In general, I get more engagement on Instagram. I spend more time there, geeking out with people.
How do I increase my Instagram followers (and retain them)?
"You can ask for photo submissions that revolve around the theme of your book or you can just use photos to connect to your fans and readers."
Tags like #fiftyshades_of_nature do this. You post photos using that hashtag and the account features the images they like best.
Jane Friedman: 5 Ways to Use Instagram as an Author
"Selections from your upcoming release are always great teases to get readers excited. In the same way graphic designers use pull quotes from a magazine article to grab a reader's attention, authors can use juicy character quotes, and small bits of narrative to tantalize readers with what's to come in their next work."
Teasers can be a hit or miss. I shared this teaser:
And it got some good engagement. But I shared this:

and it wasn't as popular.
"The ideal posting frequency is 1.5 times a day. Instagram recently changed their algorithm to resemble Facebook's in that the more you post, the more you'll be seen."
I post once a day excluding Sundays but I've been thinking of increasing it to twice a day. When I didn't post on weekends I lost followers, which is why I started posting on Saturdays, sometimes Sundays but not often.
The Author Blog: How To Gain Followers On Instagram: The Author's Guide
"I ask my engaged members of my audience to "tag" their friends who would be interested in what I have to say. For example, I often post content saying "Tag your friends who are writing [Insert genre name here]." It's practically free advertising."
I've seen this type of post, seems to work. A lot of digital marketing advice says it's okay to ask people to share your content. Tagging is one of Instagram's way of sharing.
Shopify Blogs: How To Build A Massive Following On Instagram
"If you want to tag your photos properly, you'll need to find and use the most relevant hashtags. This means doing the appropriate keyword research to make sure you're using the most relevant hashtags that not only describes your brand, but is also being searched for on Instagram.

To find relevant hashtags, you'll want to use a free online program like IconoSquare (formerly Statigram) or Webstagram."
I tried Webstagram. It told me which hashtags I used that caused the most engagement. It also told me my top posts. I need to be smarter about hashtags.