Guest Post: Why I Started a Podcast for Authors by Katara Johnson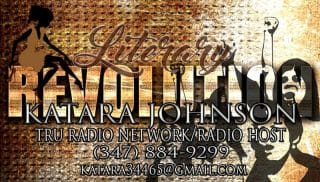 Hi, Dark Treasury Readers! Katara Johnson here! I had the honor of briefly interviewing Auden on my promotional show for the recent Colors in Darkness Facebook Party. If you missed it, the link will be posted at the bottom of the page. I also will be interviewing her again sometime in 2017 on a promotional show just for her so be on the lookout for that!

Reading has always been a hobby of mine since grade school. Each fiction book takes a reader into the author's world and lets them know what their style is. My favorite genre is the paranormal/sci-fi/horror/fantasy world partly because the creativity and the originality of these genres are endless. Each author can bring his or her own style and can take a reader deep into their world where they do not want to ever leave.
Social media has made it easier for readers to reach out to their favorite authors and vice versa. I could speak with many authors and express how much I loved their works. I was also able to meet new authors and network with them.
Having an author show is one of the many ways I show my appreciation for all the authors who I won books , prizes, beta read, and just all the great stories I've read.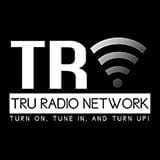 It was a big step for me to get started. I remember the first time the head of Tru Radio Network BLKGOP announced on his show that I was going to be hosting a show. I thought he was joking around like we tend to with each other on an occasion. However, after talking with him afterwards he said he was serious and my nervous level went sky high. He wasn't the first person that suggested I have my own show so I decided to give it a try. My love for discussing and finding solutions to civil rights and community issues is what made me want to have a show. BLKGOP noticed my author friends were calling in and supporting my shows and he suggested I have an author show and I thought about it and I was like yes!!

Having an author show is another way writers can reach out to their fans as well as fans can call in and talk to the authors. So far, I have 8 individual shows and 1 show where about 10 authors called in. Next year I'm looking to at least double if not triple that amount.
Colors of Darkness Promotional Show

Katara Johnson is a medical professional by day and a radio host and an aspiring writer by nights and weekends. When she is not working or taking care of her family you can catch her with her cell phone in one hand and her Kindle Fire in the other.