Please welcome R. Prioleau as she talks about her film project, The Descended.
Thank you, Auden, for allowing me to guest post on your blog during Women in Horror Month 2017!
I would love to tell your readers about my first film project of the year, The Descended. Inspired by my Gullah ancestry, The Descended is the story of two estranged sisters who travel to the Gullah south to inherit family property. Along the way, a restless spirit possesses one of them and other must work with Gullah Witches to save her.
I really loved this original concept, however, I knew it needed something more. I reached out to the members of Colors in Darkness (www.ColorsInDarkness.com) and four amazingly talented and creative authors, Eden Royce, Kenesha Williams, Paula Ashe, and Lori Titus, answered the call to form our writers' table. They helped give the script a much-needed boost, making everything from the atmosphere to character development much better, and allowing the script to become an Official Selection at the 2016 Fright Night Film Festival and the October 2016 Indie Wise Film Festival.
We were also very fortunate to secure Hollywood Actress/Producer Lunden De'Leon as our Executive Producer, truly one of the sweetest people I have ever met. She's all about her business, too. With a recording label, production company, and her own line of cosmetics, she is a powerhouse to look out for in the industry.
I must admit that casting has been the hardest thing about pre-production. Because the writers' table did such a wonderful job with the script, matching the talent to the project has been challenging. We posted a casting call online and got several responses, however, we've decided to hire a casting agency to help make sure the best actresses are selected for each role.
Finding locations, on the other hand, was not as big of a challenge. The State of South Carolina has a Film Commission website (www.FilmSC.com) that helps productions find locations. We submitted our script and allowed them a few weeks to respond with several options. As of this moment, we are looking at Hobcaw Barony Farms in Georgetown, South Carolina. The location has over 70 cultural sites with rice plantations and includes old cemeteries as well as intact slave cabins (featured in the Slave Dwelling Project).
As you can see I am very proud of this project and I cannot wait to share it with the world! #BlackGirlMagic!
For further information and to track this 2017 film production progress, visit www.GullahGeecheeHC.org.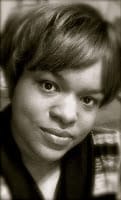 Rasheedah Prioleau is a southern writer of speculative fiction. Her early education included studying math and sciences, however, she found herself easily getting lost in great books.
With a B.S. in Art Marketing, she began her professional career in the Marketing Department at the High Museum of Art in Atlanta, Georgia. She spent her early twenties freelance writing and traveling internationally. A chance encounter with Octavia Butler's Mind of My Mind in an airport book store sparked her dream to become a writer. She turned her attention to creative writing in her mid-twenties, becoming a script reader and creative developer for a literary management company in Los Angeles, CA.
She continued to freelance as a ghostwriter for independent writers and producers. Completing her MFA in Creative Writing at Full Sail University, Rasheedah shifted her focus from screenwriting and began her career as an author with her breakout novel American Specter: The Seven Sisters, a paranormal mystery, and dark fantasy currently under Hollywood option.
More information on Rasheedah Prioleau and her books can be found on her website at www.RasheedahPrioleau.com. She may be contacted by e-mail at rasheedahprioleau@yahoo.com.
For Women in Horror Month, #WiHM Rasheedah Prioleau is promoting her Gullah Horror novel.
Everlasting: Da Eb'Bulastin:
After another incident of sleepwalking, Aiyana Gamelle wakes up lying under the stars on the Beach of Sa'Fyre Island, an island off the coast of South Carolina with a rich Gullah and Native American history.
Knowing these incidents of sleepwalking have something to do with her long-awaited transition to becoming the Gullah queen of the island, Aiyana shrugs them off as little more than a nuisance to be expected since her lineage leads to a mysterious African goddess.
Aiyana moves forward with plans to host a week-long festival that will end with her succession to the island throne, but the murder of an important guest and the passing of her grandmother bring the festivities to a screeching halt and Aiyana learns that the transition also involves an unwanted possession and the revelation of a dark family curse.