Was 2018 a crazy roller coaster ride for you? Smooth sailing? Milestone events?
My writerly pals and I are remembering the happy moments as well as lessons we learned from challenges this past year in our blog hop: "The Ups, Downs and In Betweens on the 2018 Writing Road." Check out our personal reveals, then visit the other
#Gr8Blogs
linked at the end of the post for more shared recollections and lessons learned along the way. We hope you'll be inspired to dive into your own special memories of 2018!
2018 was a mountain. Most years are a struggle but 2018 was something special. Not as bad at 2017. At least I wasn't poor and on public assistance. But, I began 2018 battling my landlord in housing court because they "lost" my rent check. I spent 4 months gathering evidence that I didn't owe as much as they claimed. It wasn't even my mistake but if I didn't do anything, I would've lost my apartment.
Then, Oreo got bloodwork done a few months ago. It showed her liver levels where high. To figure out what was wrong, she needed a $500 abdominal ultrasound. I barely have money to pay bills but I had to pay that plus buy the medicine she needed. Oreo's 10. She's an old dog and this kind of stuff is normal, unfortunately. I decided to switch her to heathier, and more expensive, dog food.
So, it took quite a bit of thinking to call-up what went right. I mean, a lot went right but you know how it is. It's easier to dig up the bad stuff. Had to look back at my blog posts for some reminders. You can do a lot in a year.
Today, I'm at 1,005 blog posts. Didn't even notice when I hit 1,000. I would've done something special.
Released The Lost Sciell Book 3 of The Merging Worlds Series (Paperback)
That was a mountain by itself, formatting was a special kind of horror. On top of that, in the middle of formatting the book, Createspace switched us all to KDP and my perfectly formatted book was all wrong. After a lot of months and a lot of work later, I finally finished
The Lost Sciell
paperback. Check out
Behind the Scenes: Publishing a Paperback Book
.
Comic-Con!!!!!
For the first time in years, I did two days of Comic-Con and it was awesome. Felt like a vacation.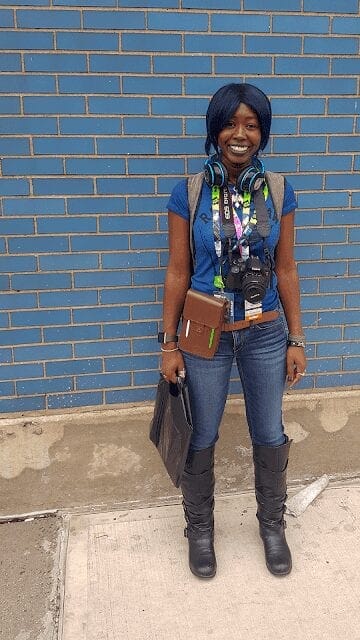 I shared my photos in the post NYCC 2018: The Nerds Take Over.
Maps!
I finished designing two maps:
Jael
and Annisa
New Video
I created a promo video on a shoestring budget using Adobe After Effects. Get a Behind the Scenes look
HERE
.



Sleppy Hollow!
I was finally able to visit Sleepy Hollow near Halloween. I toured the cemetery, learned a lot about Washington Irving and The Legend of Sleepy Hollow.

Vacation in Peekskill, NY
Oreo and I took our first vacation on our own.
I just wanted to get away to a place that had very little people and nice views so I could take some pictures. Oreo and I didn't do much except laze about, go on a walk every now and then. It was so relaxing.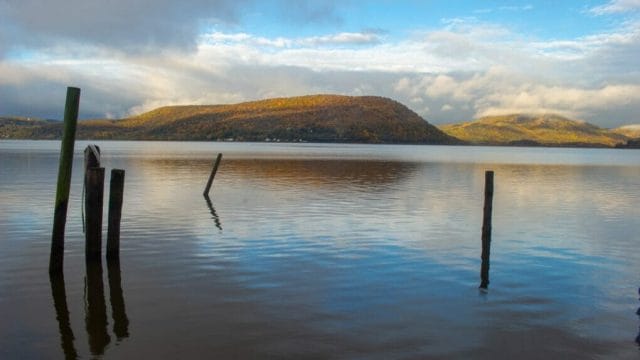 Oh Pinterest
Since we're keeping it 100. In April, Pinterest changed their layout and I noticed I get 1 million monthly views! I was so happy. Pinterest has generally been great at driving traffic to my blog. But, for the last couple for weeks, my monthly views has been going down and I can't figure out why. I haven't changed how I use Pinterest. My blog posts aren't hitting the way they used to. My monthly views are at 600,000 and slipping.
I've tried adding hashtags to my descriptions. That didn't work. I tried changing post images. That didn't work. I've done research after research and I can't figure out why Pinterest isn't working for me like it used to. Did Pinterest pull an Instagram without me noticing?!
There is a little ray of hope. Pinterest still drives over 50% of traffic to my blog, according to Google Analytics.
What did I learn from all these ups and downs? No matter how bad things look, you can always find some good.
I fought my way out of depression. I couldn't even think of seeing a doctor. No health insurance and no money. When things get tough, focus on what you love. Even if you can't do it full-time, find a way to squeeze it into your schedule.
I make maps because I write fantasy and they go with the territory but, it's also fun. I dive so deep into planning and designing that I forget the world. When I come back up, my problems don't seem that bad. Formatting The Lost Sciell was a lot of work and it was very, very frustrating at times but I enjoyed doing it. And seeing that finished product that I spent weeks on…that's a special feeling. Like I'm living so high in the clouds my problems can't touch me.
I also learned that even when I don't have as much money as I need, I should take time out to have some fun. I had to make some sacrifices so I could afford the fun but, it was worth it. Burn out is real and it infects everything. I, and my family, had to force myself to take a short break. It seemed I didn't have time or money it. My mind was a mess and I was the kind of tired that my regular sleep schedule couldn't cure. I returned from my adventure inspired with a lot of great stories.
Thanks for stopping by! How was your year? What was your biggest accomplishment/event? Most powerful thing you learned the past 12 months? Please share in the comment section.