What are your plans for the summer? You've probably been asked that a time or two since May, or even before that. A difficult question to answer if you're talking to a non-nerd Seriously, how nerdy would it be to say, there's this game coming out that I'm totally looking forward to? I don't want to come off as boring. Fortunately, that's where blogging and social media come in. I can 100% be a nerdy as I want.
Discover how I'll be nerding out this summer. Then, visit the
#Gr8Blogs
at the end of this post for even more inspiration and smiles.

Loving
E3 just happened. It's like ComicCon for gamers except most of us attend through live streams. Though because of work, I "watched" E3 through Twitter chatter.
Nintendo dropped some mega bombs. I was already looking forward to Pokemon Sword and Shield. That game looks so pretty. I'm getting happy just thinking about. You have no idea how much I love Pokemon games. I haven't tried Pokemon Go mostly because it doesn't seem as…involved as the actual game.
Pokemon drops at the end of the year. Super Smash Bros is on my radar. I was able to play it. I love it but Pokemon and Breath of the Wild are at the top of my list. I'm also looking forward to Witcher 3, Animal Crossing, Breath of the Wild 2 and Fire Emblem.
But, here's the thing. Nintendo Switch costs about $300 and the games are $50+. I'll be spending the summer trying to figure out how I can buy a Switch and Breath of the Wild. I will be getting that console this summer. I am not missing out of Pokemon.
Also, I've been writing 3 books right now. Well, I've been trying too. The newsletter freebie will probably be the first to come out.
I have planned for the next year or two- The Unburned Island sequel, The Sciell's Legacy: Book 4 of The Merging Worlds Series, Book 4 of The Jura series, a fantasy photography book and a dark fantasy anthology. I need to put release dates in my calendar and stick with them. Mostly, I'll need to figure out how I can make time finish these books along with marketing, keeping my photography portfolios updated while working a full-time job.
Anticipating
June 22 and 23rd I'll be at the
American Library Associate's Conference in DC
. My publisher is going all out. We have mugs:
bags and bookmarks. And, I designed new business cards.
Thank you to those who helped me decide which design to use!
Watching
Strange Things 3 comes out in July!!!!
I'm also way behind on my anime.
This summer I'll be diving into Bungou Stray Dogs 3 and One-Punch Man 2. I've also seen a couple of new animes I want to check out like The Rising of the Shield Hero and Midnight occult civil servants.
Listening To
Amazon got me hooked on Audible. On the last Prime Day, they dropped the monthly price a lot. I decided to try it. Should've stayed away. The price is back up and I've gotten so used to it. I can't bring myself to cancel the subscription. I thought 1 credit a month wasn't a lot. 1 credit=1 audiobook. Between reading ebooks and listening to podcasts, it takes me about a month to finish one audiobook.
I like being able to listen to motivational Christan books on the way to work. They get me pumped to tackle the day. My summer may be more listening than reading. Never thought I'd be so into podcasts and audiobooks.
Because I have an audible subscription, I can listen to books I can't afford to buy, like Binti by Nnedi Okorafor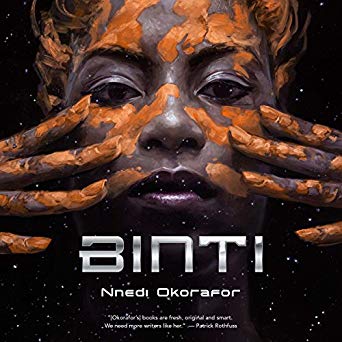 and Hero Forged by Josh Erikson.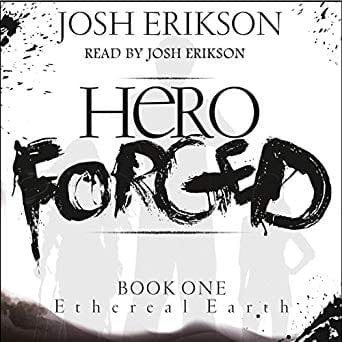 I used to listen to The Adventure Zone podcast but I stopped to read books. It had me laughing on the train like a crazy person. I'll be getting back into it this summer
I also love learning about "real" haunted places and "real" myths. I'll be catching up on Haunted Places, Myths and Legends and Beyond Your Nightmares. The Simply Scary Podcast has some truly terrifying short stories which I love. It's hard to find a good horror podcast that I enjoy.
Recently, I've made the habit of listening to marketing and writing podcasts on my way to church: The CreativePenn, Science Fiction & Fantasy Marketing Podcast, CopyBlogger, Casual Fridays.

Seeing in My Camera Lens
Summer means more outdoor time. I plan to take more trips on NY's Metro-North Hudson Line to capture more scenes like this: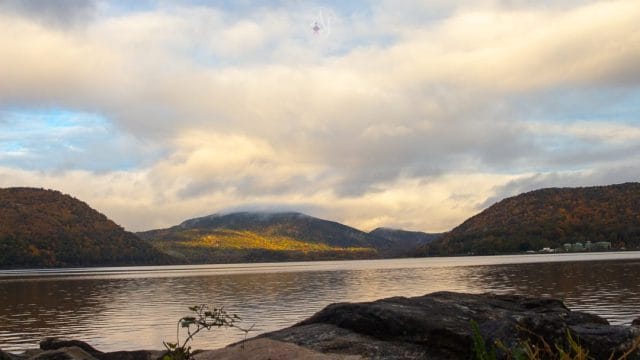 Or this: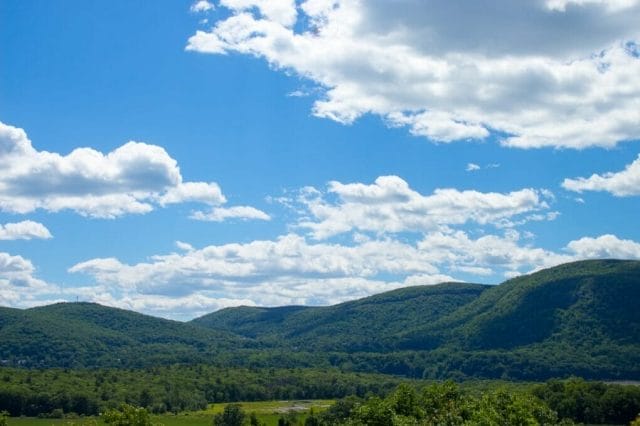 Thanks for stopping by! How are you CURRENTLY jumping into this summer? Making big plans? Keeping it low with stay-cations? Ticking off books on your to-read list? Please share in the comment section.
Hey, Bloggers! Join us on our C*U*R*R*E*N*T*L*Y Jumping into Summer Blog Hop. Just add your PG-13 post link below in the comment section. We'll visit your blog and give you some blog love. And if you use
#Gr8Blogs
, we'll support your family-friendly summer-themed post.