Get Over It and Develop a Marketing Plan Already
Apparently, spending years writing the book is not the hardest part. Being a writer isn't just about writing. I'm reading Publish Your Book: Proven Strategies and Resources for the Enterprising Author by Patricia Fry to get a better handle on what it takes to publish a book. She's constantly saying no matter what route you go, you have to do all your own marketing. The success of your book depends on it. I've been reading this advice a lot but was kind of denying it.

I mean, I grew up with the image of writers focusing on their work while the publisher handled all the marketing- telling the author to be here at this time. It's been difficult to scrap that image. Being an writer should be about producing good content. Not anymore. If you want to be a published author you need to promote your book and there's little you can do to get around it.
You can complain about it, whine about how unfair it is or flat out deny it (I know I did and still do) but it's not gonna change the truth. You need to be intimate with both the publishing industry and marketing. Some of you may have checked this about but, I created a Publishing Industry Research Guide. You may find it helpful. The link is also on the left.
Funny thing is, the thought of marketing fills the over-thinking side of me with dread but, the adventurer in me is really looking forward to it.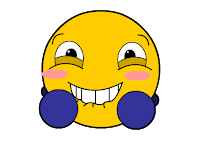 With this in mind, I attended a free workshop at SIBL (Science, Industry and Business Library) called Developing Your Marketing Plan. It was more for small businesses but much of what the speaker said could be applied to marketing your book.
Î
Reading reviews of books similar to yours gives you a feel for what the readers like and don't like. You may even find a gap your story would fill. I've done this but not for market research. I read though Goodreads to understand why people like the
Twilight
series. I still don't understand but I found a trend to why people didn't like the characters. It helped me rethink my own characters. Also, I could read reviews to get an idea of what people view as Dark Fantasy since the genre doesn't, yet, have a solid definition.
Î I always saw marketing as promoting your work but I learned yesterday that promotion is only part of the mix. Marketing encompasses Product, Price, Place and Promotion. It makes complete sense, now, that the price of the book and how you're going to deliver it to the consumer should be included in your marketing plan.
Î And, I'm a sucker for some good resources. Thanks to that lovely little Social Network called Twitter along with Google Reader, staying up-to-date with some of these resources is fairly easy.
Drowning yet? I've had my moments where I wished I didn't want a career as a writer. I panicked when I picked up books on getting published and realized all the stuff I still didn't know. I'm trying to figure out how people do this and have a full-time job. (I'm thinking they don't sleep much.) The key is to just do it and not think too much about what you have to do.