Finding Readers Through Social Media
All these amazing groups exist that allow writers to connect with each other. That's awesome. Writers are readers after all. It's nice to discuss your writing with people who would actually "get it." But, how do we connect with readers who aren't writers?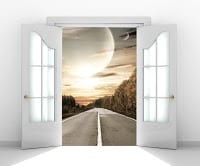 Twitter Search (from 3 Great Ways To Find Readers For Your Books On Twitter by Jonathan Gunson)
"The method is to type into Twitter's search panel certain words and phrases that readers of your fiction genre might be using in their Tweets. Doing a few of these searches will start to reveal readers of that fiction genre in significant numbers.
Then just go through the search results and follow those readers that you feel belong to your book genre, based on what they say in their Tweets."
"Set yourself up as an author on Goodreads. To do this, your book must already be part of the Goodreads database. Click on the author (that's you!) and follow the links to the Goodreads Author Program. In essence, you're claiming your book as your own. It will be linked to your personal user profile.

Join a group which is genuinely interesting to you, and then contribute to it. Keep up with discussions, and contribute in a meaningful way. That is: don't spam the group with nudges to buy your book. That will only make enemies.

List a giveaway for your book the month before it comes out."
I also read somewhere that you can have a giveaway about 3 months before your book is released.
Here's a useful slideshow about Goodreads!
Using Goodreads to Promote Your Books from PatrickBR
LibraryThing
I'm familiar with LibraryThing but I haven't used it extensively. It's an alternative to Goodreads but you don't hear about it as much. When I was in graduate school, though, a lot of students were on it. I actually had an assignment where I had to use LibraryThing. I'd say this is something to look into.
How Authors Can Use LibraryThing
Pinterest
At first, Pinterest was one of those sites were I was like "Another one. Seriously?!" But, when I got into it, I enjoyed using it. I love Pinterest. How can you use a photo sharing site to connect with readers? Fortunately, when Pinterest exploded onto the scene almost every publishing and literary website/blog was posting tips on how authors can use it to promote their book and brand.
Network: How to Use Pinterest to Connect with Readers
5 Ideas for Using Pinterest as an Author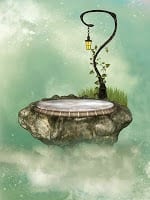 This is one of the reasons I love the time we're in. Yes, the barriers to entry are falling. Anyone with an idea and decent computer skills can publish a book. Discoverabilty is an issue because there's so much out there.
But, there's no one way to promote your book or brand. There are tips and best practices but you can do something totally out of left field and still get the results you want. We can apply our creativity to more than just our story. I never thought of marketing and promotion as an exercise in creativity but it is. The added bonus, I can do it all through a medium I'm most comfortable with- Social Media.