Why do you use Goodreads?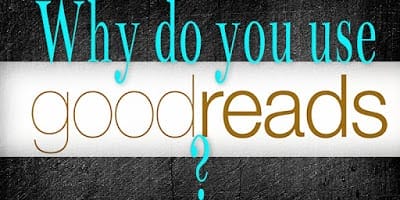 I'm working on my thesis project for grad school and I'd like your help. I'm creating a business plan for a Goodreads-like online community that focuses on diverse books in speculative fiction–fantasy, sci-fi and horror.
Diversity in fiction is one of my passions.
The community/blog would be a place where readers can find non-traditional speculative fiction titles–books with POC, people with disabilities and those a part of the LGBTQ community. It would also be a place where authors can learn how to write diverse characters i.e. describing skin color, realistically portraying a blind character, for example.
I'm working out the different functions of the site/community. I'm modeling it, for the most part, after Goodreads.
Answering some questions about your experience with Goodreads would really help a lot with my project. Your names will not be recorded. Filling out the below survey should take no more than 5 minutes. The project is for NYU's
M.S. in Publishing program
.
Thank you so much for your help!!
Please share this post!
You can also access the survey
HERE
.
I'll be more than happy to share the results when the survey is finished.