Every day is a good day to celebrate books but it is cool to have an Internet holiday for bookworms. National Book Lover Day is August 9! I used to get teased for reading too much. It's nice to know we now have a day to celebrate those who "read too much."
Some bookish pals and I are blogging about our love for books. I wanted to do something fun. A couple of posts ago, I shared some fantasy tropes that make me put down a book. This time, I'm sharing tropes that have me devouring a story.
Visit the awesome bloggers listed at the end of this post and find more ways to share your bookish passions. And if you blog, add your feedback and share your family-friendly blog link in our comment section, and we'll spread blog love your way!
Superpowers (and they embrace it)
The main character has a special ability. It could be dark, light or neutral. They embrace it, using it like their power is a vital limb, like it's a muscle that needs exercising.
It's my top trope. I love main characters with powers who don't spend book after book complaining about how they just want to be normal. It's difficult to find stories where the main character has some magical ability, which is why I turn to manga. In most novels, it's the side character with the powers. The story is rarely told from their perspective.
Anti-Hero/Heroine
Give me a character with some darkness. They're willing to get dirty for the right reason. Pure, sweet characters tend to get on my nerves. Morally gray characters, for me, are more relatable and more interesting to read.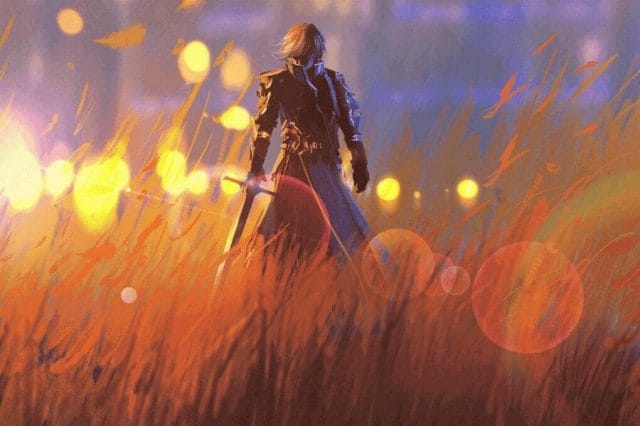 Non-Tradition Settings
Most fantasy stories are set in a pseudo-Medieval Europe setting. I'm fine with it but, I love stories based off of non-western locations and cultures or set in a non-traditional world such as a place with some advance technology. Not sci-fi just a fantasy character who drives a motorized vehicle. Fairy Tail does something like this where they use magic to bring the world more advanced technology. Another reason why I prefer manga.
Witty Banter
One of my favorite series is a collection of regular fantasy stories about royalty finding romance. No magic. No grand quest. No horror. Little action. The series is only fantasy because it's set in a made-up world. I shouldn't like those books but they're some of my favorites because of the witty dialogue.
Magical Blades
It's the manga/anime fan in me. I love, love a magical weapon.
Found Family
Dark circumstances bring a group of people together. Some may be related, some not. This group, despite most or all not being blood-related, despite coming from different backgrounds, become family after overcoming obstacles together. I love a story like that.
Good Friends
They've known each other for years. They could practically tell what the other is thinking. They know each other inside and out. It's fun reading and writing about friends who are so close they're practically family.
Unique Races and Beasties
I don't mind an elf, dwarf or fae but I'd much rather read a story about, either lesser known or completely made-up race of beings. It's hard not to roll my eyes when I read about yet another beautiful elf society.
Same with beasties. I don't mind dragons but other critters…I'd much rather read stories with some Pokemon level of creativity when it comes to animals.
Diversity
I get excited when the main cast of characters includes people of different skin colors and the author didn't lean on stereotypes, like the sassy black friend. They aren't just there to help the main character on their quest. They bring something important to the table.
End of the World
For some reason, I like a good end of the world kind of story. Maybe it's the survival and the rebuilding aspect of it.
Antagonist turned Ally
Prince Zuko from The Last Airbender comes to mind. The character spends most of the series hating someone. Then, through circumstances and growth, the enemy becomes a good friend. Fairy Tail is also an expert at turning enemies into allies.
What's your favorite book trope?
Thanks for stopping by. Please visit these awesome bloggers next, who will inspire you and make you smile with more book loving in the #BookLuvHop