Whenever you arrive at a new place, you'll often find shelves of tourist guides. I usually ignore them because we have this invention called the internet. But, after a 15-hour trip, I was just happy to have finally reach Kauai, Hawaii.  As I was thumbing through the guide, I came across an ad for renting a waterproof camera. Didn't think much of it except, "that's interesting." But, it must've stuck in my head. Two days later, I really wanted to rent a waterproof camera. And I did.
I use a Canon EOS Rebel T5i DSLR camera and I love it but, it's not beach-ready. I don't have a waterproof case for it and even if I did, I wouldn't take my $700 camera snorkeling with me.
I captured this with my DSLR:
And that's way too close to the ocean. The beach killed my last camera. Sand got in the lense.
In Hawaii, I was crouched in the water to get that shot.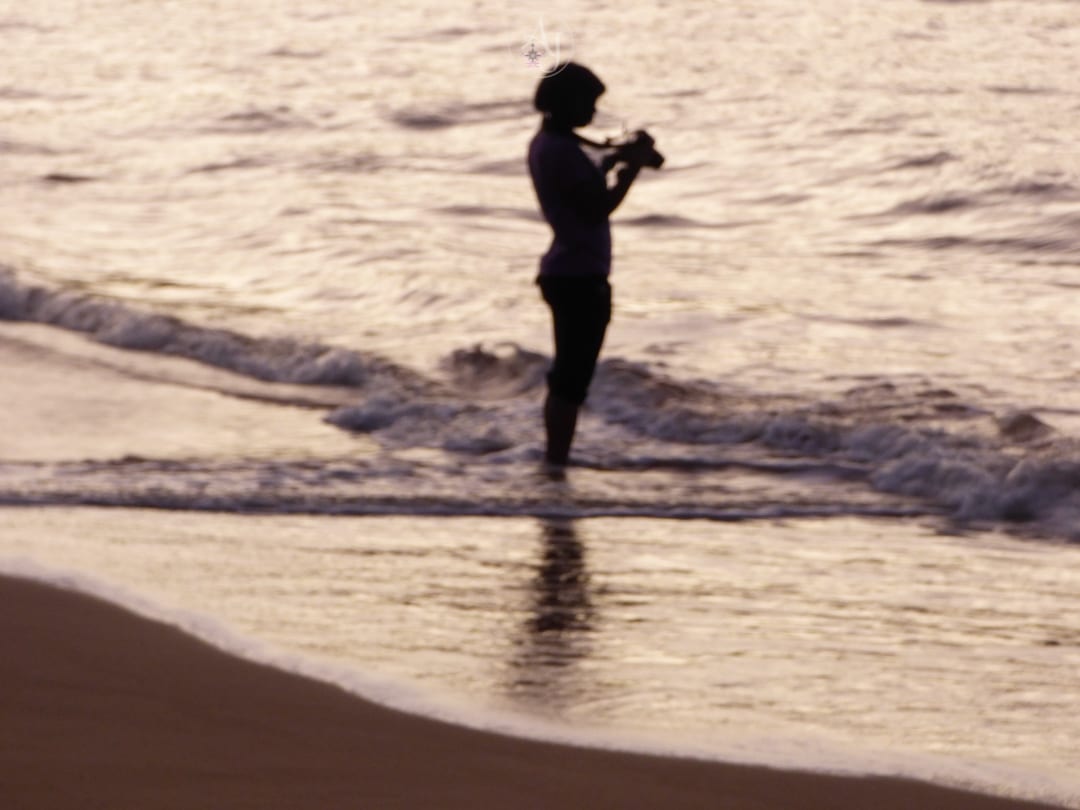 Before disaster struck my DSLR, I rented the Olympus Tough TG-5 from Kauai Bound.
That camera can take a beating. As you can see from the top photo, it has a wrist strap attached. That helped me a lot.
See this photo:
I let myself get knocked over by waves to capture it. Don't think my DSLR could take that kind of beating. Even in a waterproof case.
Ocean photography takes a lot of patience. Kind of like photographing animals. Most times, I'm sitting with my camera at the ready, waiting for a good wave.
It takes a special kind of concentration to photograph and swim. I inhaled a lot of saltwater. I practiced in a pool before tackling the ocean. Drank some pool water before I could get it right. I was dumb enough to practice in 8 feet of water. I wouldn't recommend that.
The TG-5 has a pretty good stabilizer. I was rarely completely still when taking photos because I was also trying not to drown. The stabilizer doesn't work as well when you're zoomed in and it's not great at night but, the camera did what I wanted.
I mentioned in another post that I prefer photographing RAW photos because it makes editing so much easier. The TG-5 lets me do that. I had to play with the settings a bit but these photos should be good for publishing in books and putting on stock photo sites.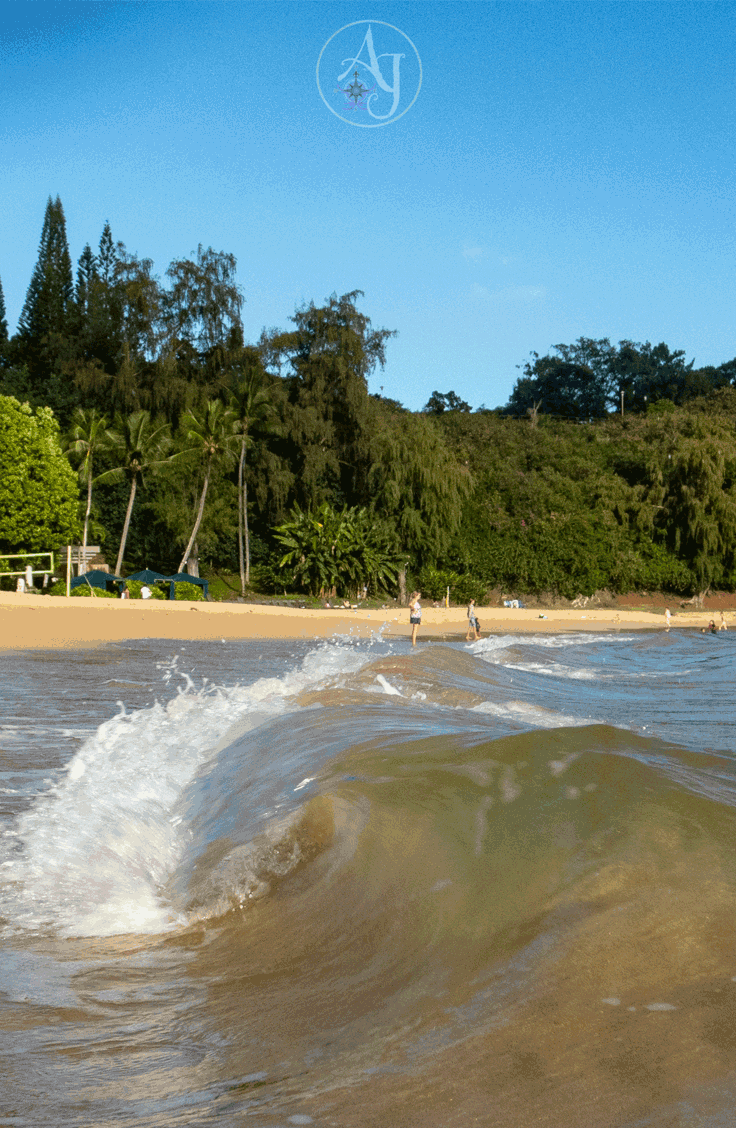 These are some of my favorites. I love the line of clouds. Almost like a wave in the sky.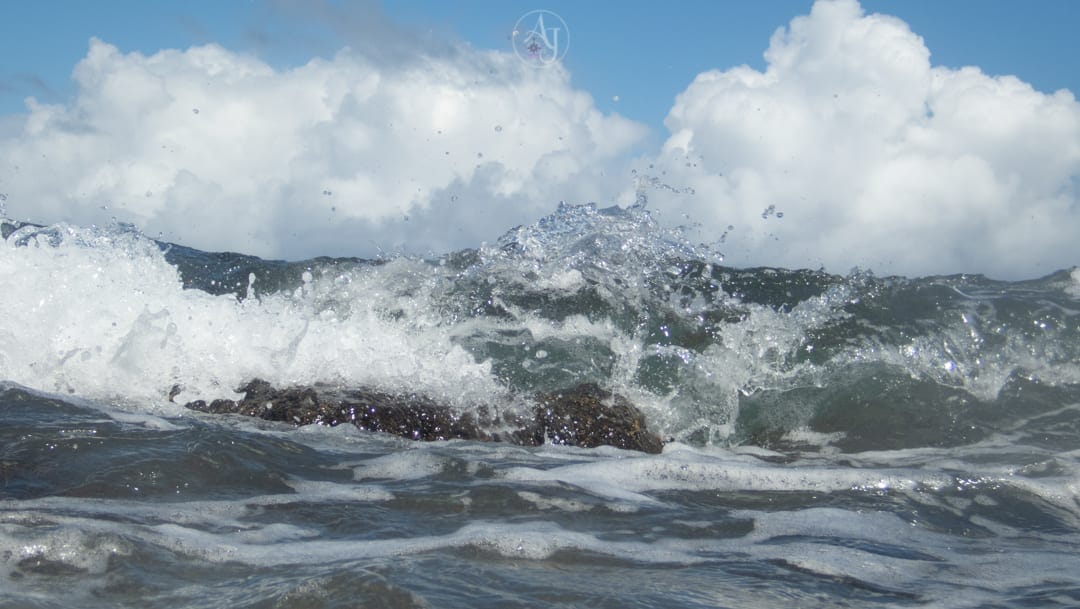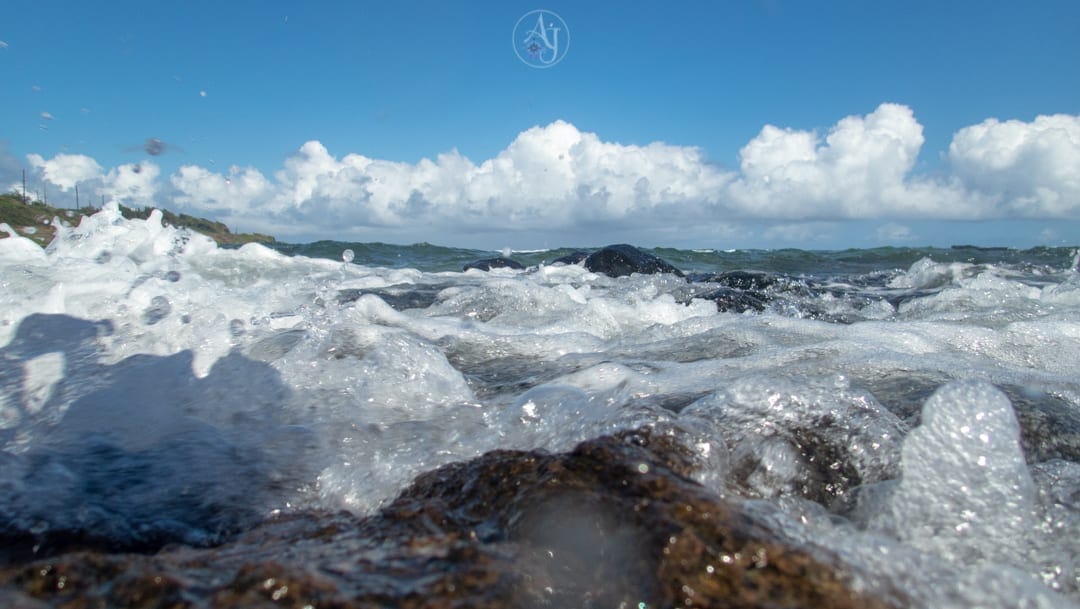 I  rented the camera to hopefully capture some aquatic animals. I did, just not the way I expected.
Can you spot the fish?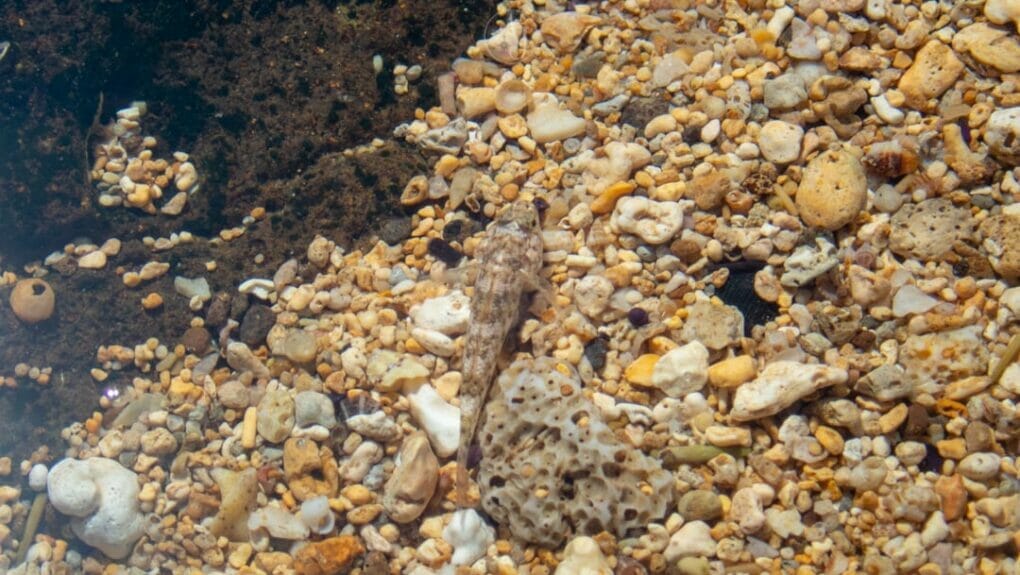 I got some interesting abstract background shots and underwater textures while snorkeling. The ocean floor is fascinating even without any animals.
One reason why I was glad for the stabilizer. I couldn't actually stop to capture this scene.
Boogie boarding was the real test for the TG-5. It was my first time and the waves were rough.
But, the camera survived and I was really happy for the wrist strap.
Obviously, this camera isn't going to replace my DSLR.
I like photographing water at a slower shutter speed.
I've gotten so used to my DSLR, the TG-5 was a little irritating at first, couldn't figure out how to change the setting.  But, the Olympus Tough TG-5 lives up to its name. Now, I'm adding that camera to my buy list. It's $400 so that's a future purchase unless a miracle happens.
I'm often asked what I do with my photos. Most times, I'll post them on Instagram, DeviantArt or Behance. I'll maybe submit one to a contest. A few I'll upload onto to stock photo sites to sell. But, that's only a small portion. Most times, I do nothing with them.
The act of photographing is fun.  Like writing. I'd still do if even if I never published another book.