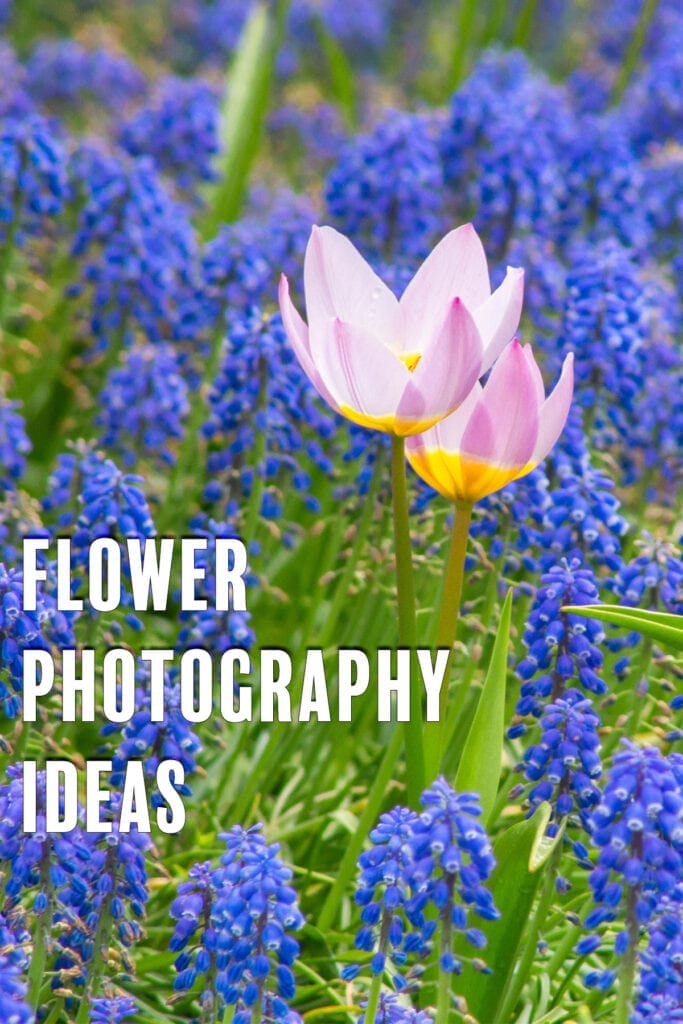 I have a love/hate relationship with spring. The season's perfect for flower photography and my neighborhood smells heavenly. But, I have seasonal allergies and I'm bad at taking medicine before going out. My photo sessions usually end with sniffles and watery eyes. On top of that, pollen's everywhere. It gets caught in my dog's fur. Brushing her is the only way to get it off. Usually, during springtime, Oreo and I would go on long walks around my neighborhood while I photograph all the different colors. But, Oreo's 12 now. Long walks are out of the question. Shorts photography walks are still in, though.
Shooting flowers can be a struggle. They're pretty but, it's still possible to capture a boring photo. I have this problem particularly with cherry blossoms. I love those flowers, photograph them every year. Now, I'm wondering how I can shoot them in a way I haven't before.
Here are a few ideas to spice up your flower photography.
I talked about my equipment in the post Affordable Nature Landscape Photography Gear. For flower photography, I mostly use my telephoto lens. Certain shots didn't need the superzoom, though. I simply used my 18-55 mm lens and got really close. Before going out, check out a few flower macros to get some ideas. I have a Pinterest board for inspiration.
Photograph Top Down
Top-down is probably my favorite angle for flower photography, especially if that plant's glass-shaped. Looking inside is like getting to peek at the flower's secrets.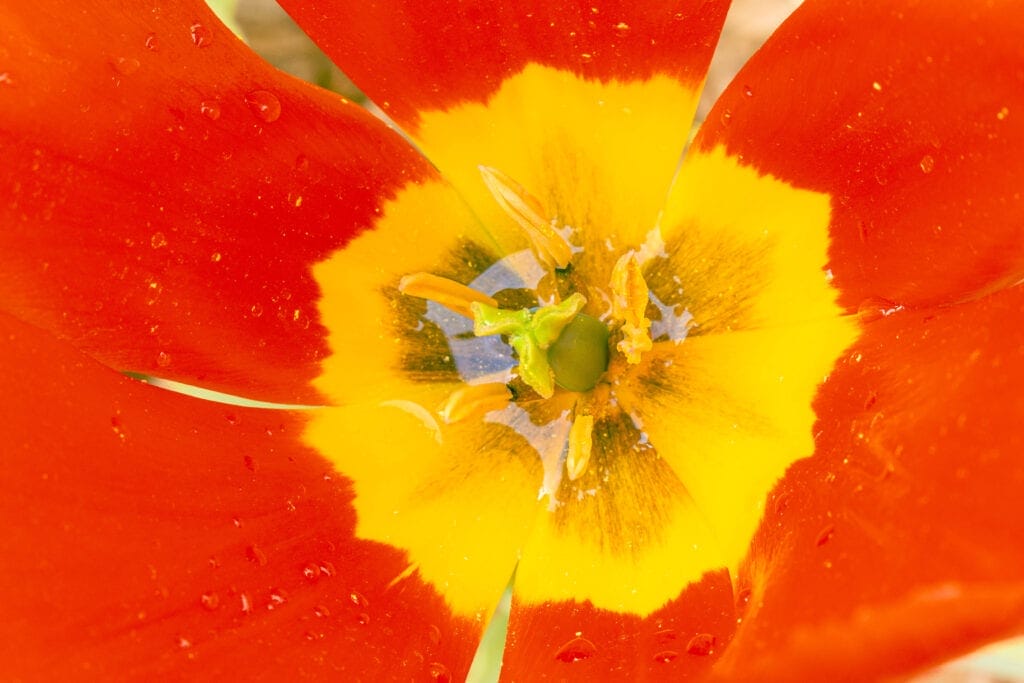 Pay Attention to What's Around the Flower
Flowers can be pretty all by themselves. At certain times, the environment adds something special to the photo. I like how this flower is embedded in the bush behind it.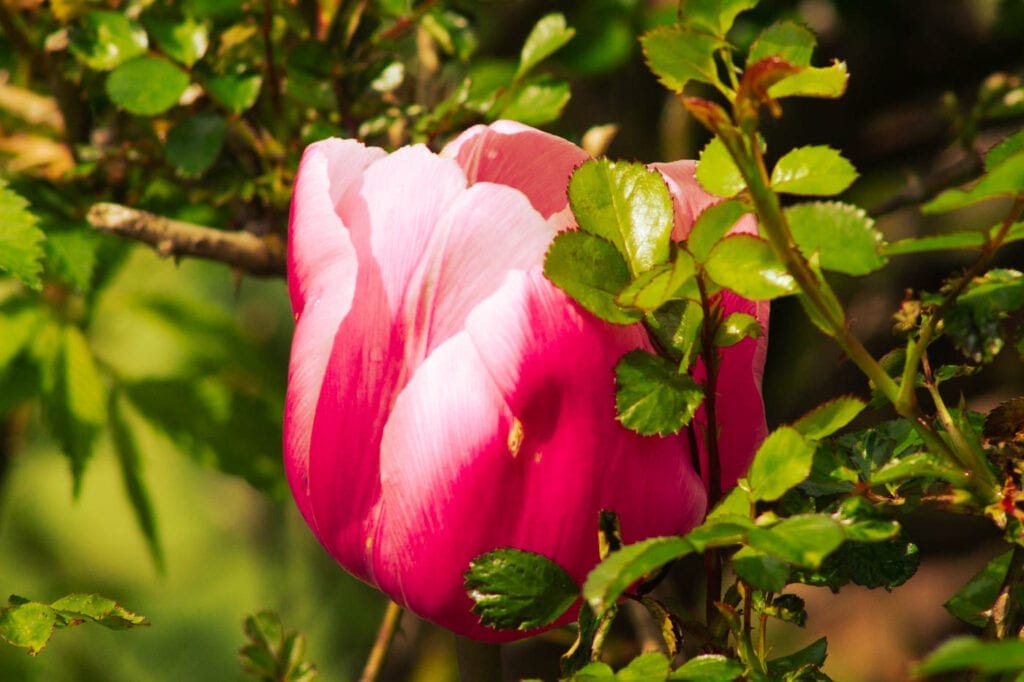 In the below photo, I purposely wanted to get the little curl in frame because it makes the flower feel like a hidden secret.
Look at Shapes and Textures
Sometimes a flower's interesting on its own because of its shape. This one with its face to the sun didn't need anything added. It was screaming to be photographed.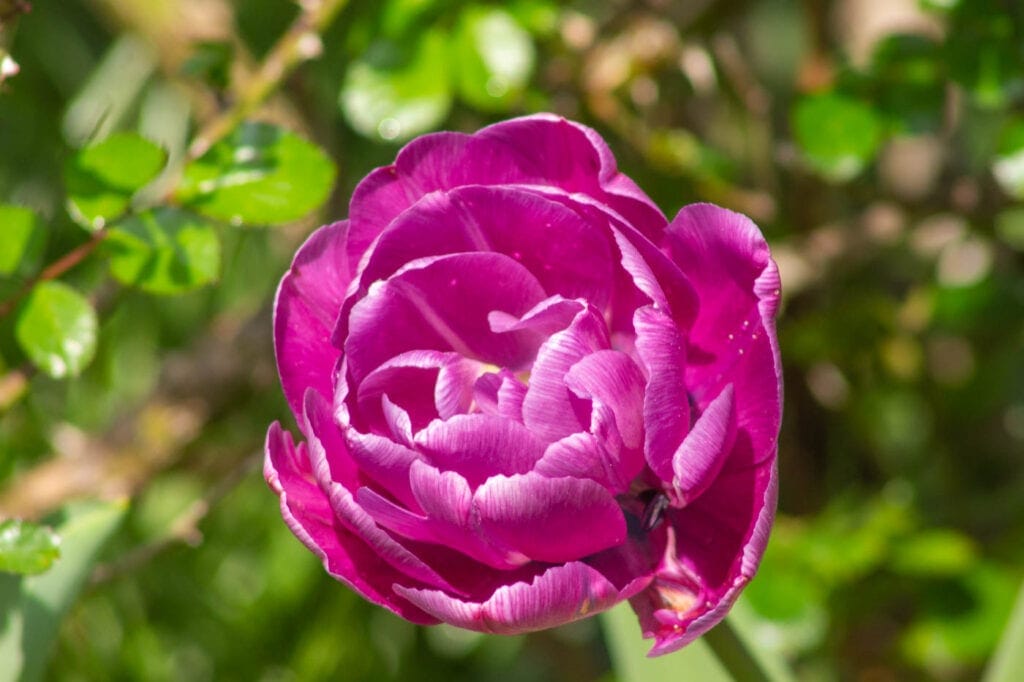 This next photo does two things. The petals have an interesting frayed texture. I could've zoomed in and focused just on them. But, I wanted to get in the surroundings as well because of the water drops.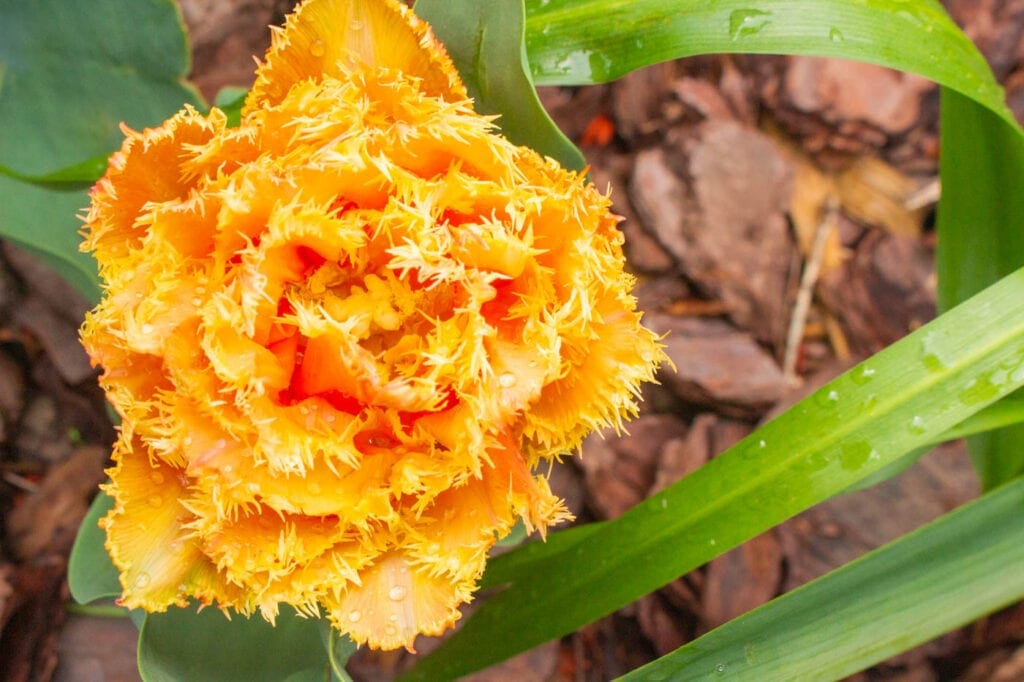 Point Your Camera at A Tree and See What Happens
As I mentioned before, it's a struggle to get an interesting shot of cherry blossom trees because I've photographed them so much. I grabbed my telephoto lens, stood under the tree, pointed my camera up and tried to find a good composition. I was searching for groups of flowers I could isolate. Most of the shots didn't work. A few did.
Look for Contrast
This shot drew my eyes because of the flowers standing in a bed of blue.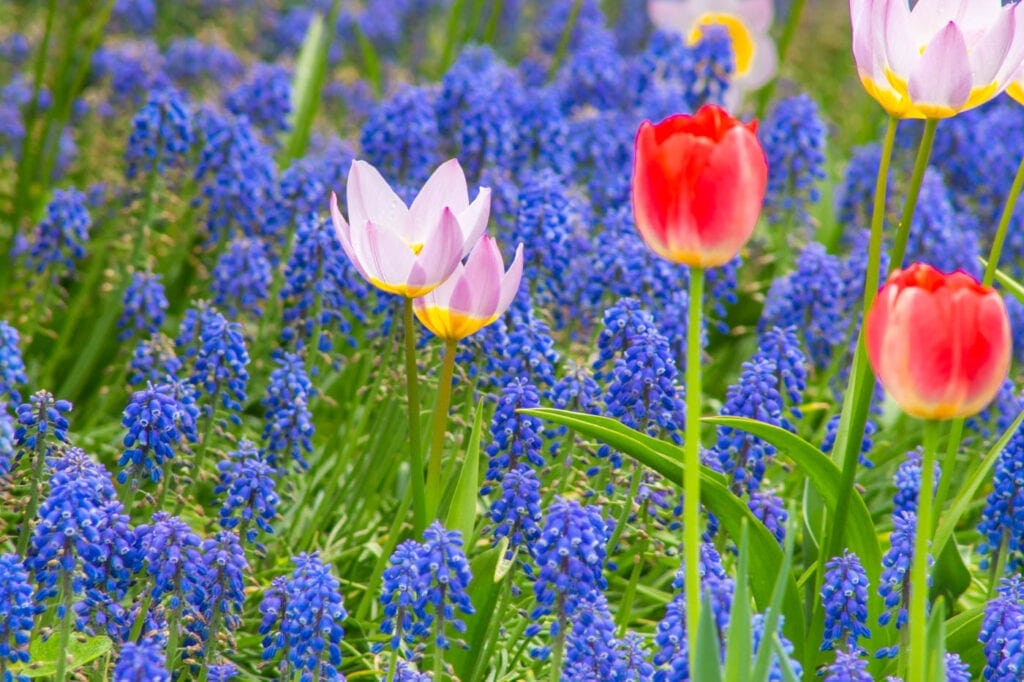 It's one of my favorite shots partially because this is a simple front yard garden. But, the composition makes it look so much more.
Don't Forget Weeds
Weeds are annoying in general but they can make pretty flower photography, especially if they have a nice color combination.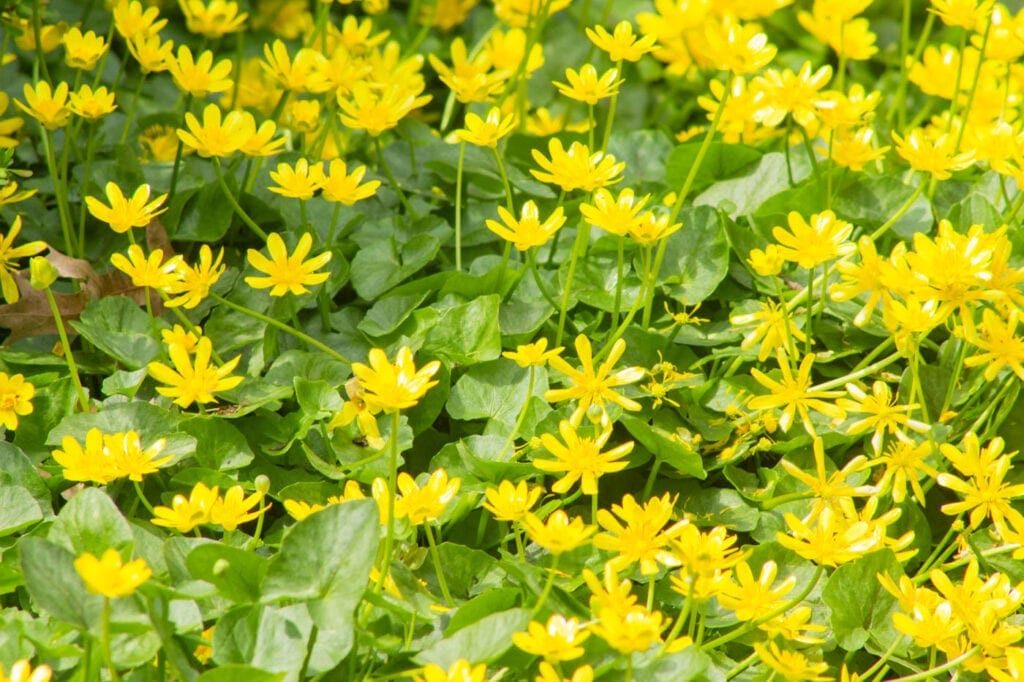 Be mindful of your backgrounds, even if it's blurred. You don't want things distracting from your subject. When you're heading out to photograph flowers, remember to be observant. Avoid snapping the first pick you see. Look at the flower for a minute or two and see how you can make the shot more interesting.