Book Lovers' Day is almost here. Last year, I talked about my favorite fantasy tropes. This year, we're doing horror.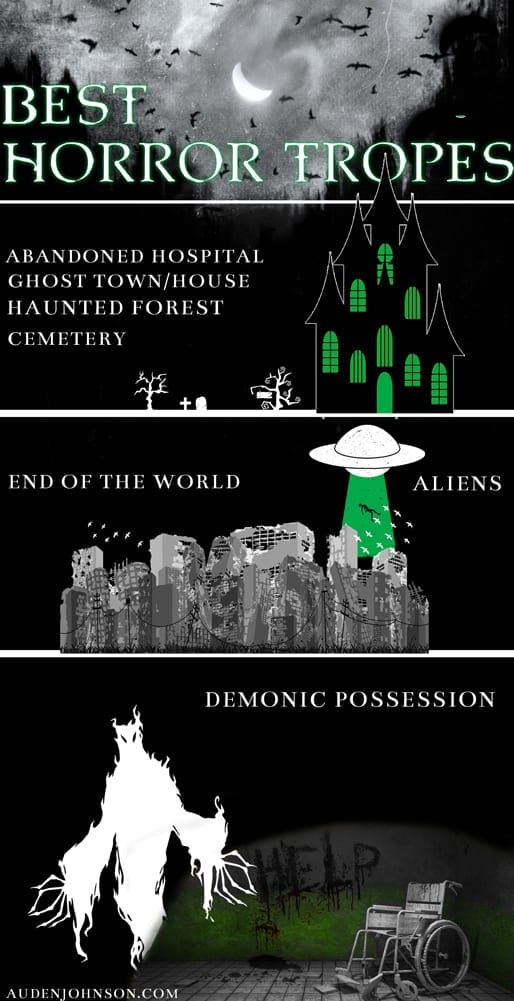 I prefer supernatural/paranormal stories. Give me a haunted location or a demon possession. It's hard to find Hunter Shea's books but I loved Forest of Shadows and Sinister Entity. I'm currently reading Island of the Forbidden. The only copy I found online was a paperback for $50 so, I borrowed the ebook from the library. Then, we have ghostly short stories like The Dead Smile by F. Marion Crawford and The Tale of the German Student by Washington Irving. For those, I'd suggest checking out Book of the Supernatural edited by Stephen Jones and Great Ghost Stories edited by Chetwynd-Hayes and Stephen Jones.
Book of the Supernatural is a collection of stories supposedly chosen by H.P. Lovecraft. I read this collection before I learned he was racist. I loved Lovecraft. He influenced my writing but I doubt I'll reread any of his stories. I'd reread Book of the Supernatural, though, because of the stories. They don't read like Lovecraftian tales.
I also love alien horror but it's so hard to find good ones like the movies Dark Skies and Altered. The Kaos Brief and Zone of Silence were pretty watchable. Man. VS was surprisingly good though you didn't learn it was alien horror until the end.
We can't talk about horror without mentioning Junji Ito. His manga doesn't seem to fall into any horror category. I guess Uzumaki could be supernatural since the town's haunted by spirals. His stories are so trippy but so creepy.
And there's this gem. I had to read it for class and was a bit annoyed it cost me about $50 but it was worth it.
Next, I'll be talking about horror tropes that should retire. Stay tuned.
Share your book love
Comment below your favorite trope from any genre. Before you leave, check out some other bloggers celebrating Book Lovers' Day.
Cat Michael: Lift Your Bibliophile Heart During COVID With A RAP, Really Awful Poem, To Celebrate Book Lovers' Day
Rosie Russell: Five Fun Facts and Quiz about Books for Book Lovers Day 2020