8 Things To Do The Night Before Your Nature Hiking Trip
Nature hiking is rarely getting up in the morning and deciding you want to go on the trail that day. You can do that. But, there's a good chance you'll leave something behind. And, you may encounter something unexpected on the trail. You should prepare the day before.
Check the Weather
I made the mistake once of doing everything on this list only to check the weather and see it would be raining the next day, all day. You could get some nice photos in the rain but still, I'd rather not hike 5+ miles in a storm.
Clean Your Equipment
Usually, the night before a hike, I'll clean my camera and lens. For some reason, I hadn't done that the past two times and I lived to regret.
You see that spot near the upper left corner of this photo?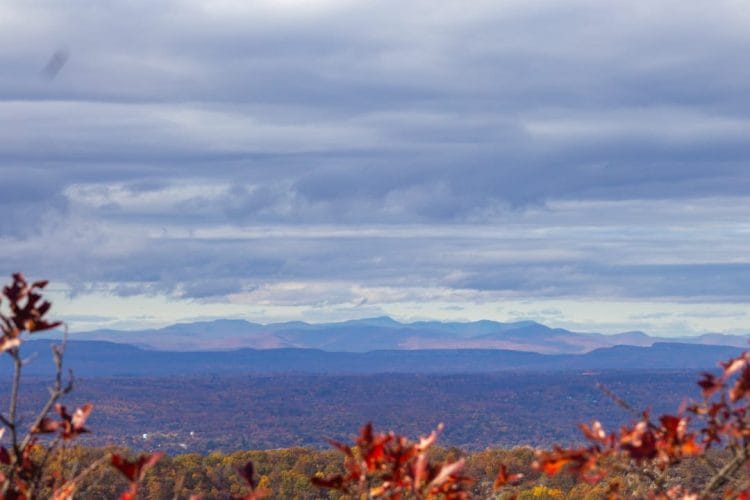 It's on all 200+ photos I took on my last trip. The spot's easy enough to remove in Photoshop.
I rarely use all my images but I'm still left with a lot of photos to fix. All because I didn't clean my lens the night before.
I usually carry a cloth in my bag but it wasn't enough to clean that spot. I needed my kit. And I don't carry it because it doesn't fit in my bag. I've been using the Altura Photo Professional Cleaning Kit for about 4 months and I love it. I was finally able to clean the spot.
Research Your Nature Hiking Trail
On one of my first trips, I researched the trail in the sense that I knew how to reach it and the views I could expect. I knew the trail would be steep at the beginning.
I didn't know how many miles the trail was or that it wasn't only steep at the beginning. On the trail, I kept walking and walking hoping to reach the summit without knowing how far I had to go. The path was far steeper and rockier towards the middle. I didn't reach the summit the first time because I hadn't expected it to be so tough.
Print a Map
A few weekends ago, I had planned a hiking trip to a place called Madam Brett Park to photograph a waterfall. You can reach it from Beacon's Long Dock Park, which I was familiar with. I didn't think I needed a map, assuming it was a straight shot. It wasn't. A small forest with two trails stood between Long Dock and Madam Brett Park.
I hadn't known that. I had to guess which trail would get me to the waterfall. I didn't even know how many miles the trail was. Fortunately, both trails were short and one led into the other.
You can often get a trail map on site. But, a few times, I couldn't find one and I nearly got lost.
Do a Google Image Search of the Trail
I chose trails based on what kind of photos I can get. The app AllTrails has photos people took on the trail. Do a Google image search of the mountain or park's name. See what kinds of photos people took so you can capture something different.
Pack Your Non-Perishable Food
I usually give myself enough time the morning before my nature hiking trip to pack food. On rare occasions, I underestimated how much time I needed and had to run out of my apartment to catch my train. I never worry about food because I pack dried fruit, grains and a granola bar the night before.
Charge Your Devices
I make sure my portable charger, camera battery, headphones as well as my phone and tablet are fully charged the night before.
Check Your Bag
I rarely fully unpack my hiking bag but before each trip, I look through it to check that I have everything, first aid, map, tripod, hand sanitizer, compass, spare mask and gloves…
It's best to give yourself enough time to prepare for your nature hiking trip. Far too often, I've been on the trial and needed something, like a map, and I didn't have it.