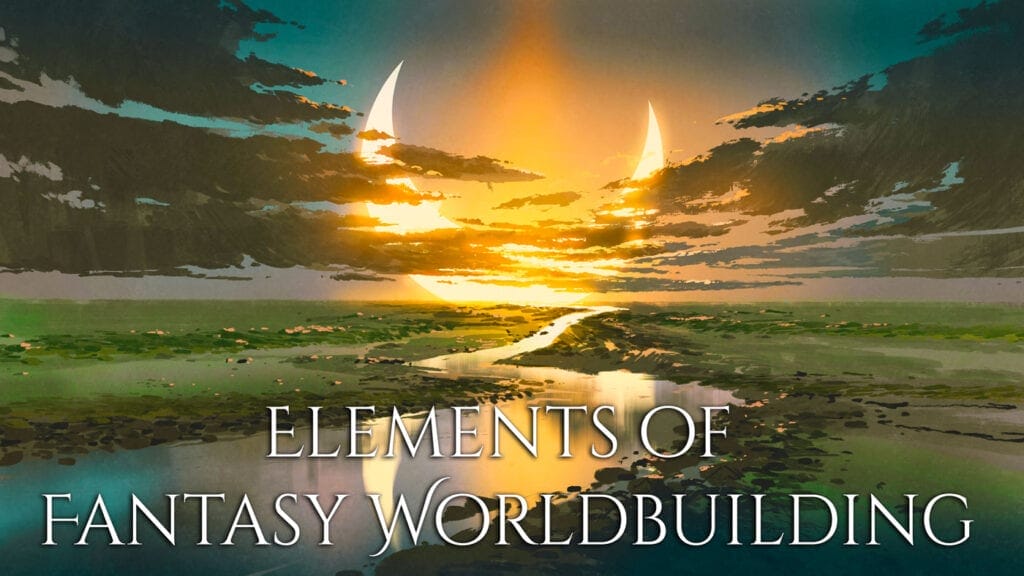 Fantasy worldbuilding can be as epic or a small as you need it to be. It's both fun and challenging. Done right, it gives your readers a solid sense of place. Readers should feel like they can visit your world.
This topic has been on my mind a lot recently because of my WIP. Book 4 of The Merging Worlds series is becoming something grand. I knew world-building for the book was going to be tough but I underestimated just how tough. But, I can't complain, I did it to myself. I plan on writing a post about creating big worlds.
I'm mostly a panster expect when it comes to worldbuilding. Even if I'm only creating one landmass, there's far too much information to keep in my head. Whether you're developing one landmass or several, here are a few fantasy worldbuilding things to keep in mind.

It's easy to spend so much time worldbuilding that you forget to actually write your story. You don't need to include all of these things in your fantasy world. I mention things like religion and trade in some of my stories but neither I nor my characters ever dive too deep into it.
On an unrelated note, I hope there comes a time when Medieval is not the default for fantasy, even when images. While trying to find stock images for the infographic, I only came across Medieval worldbuilding elements. If I wanted something else, I couldn't search for "fantasy."
I created templates that go deeper into a lot of these topics. Check out Temples for Building a Fantasy World.
More Resources
World-Building: The 10 Key Elements