6 Questions to Answer When Creating a Fantasy Town
Creating a fantasy town doesn't always mean several structures together in one location. I've created towns in one building, underground or a ship. I love that about fantasy. It's fun, and a bit challenging, experimenting with different types of communities. Despite the kind of town you're creating, there are 6 key things you need to keep in mind.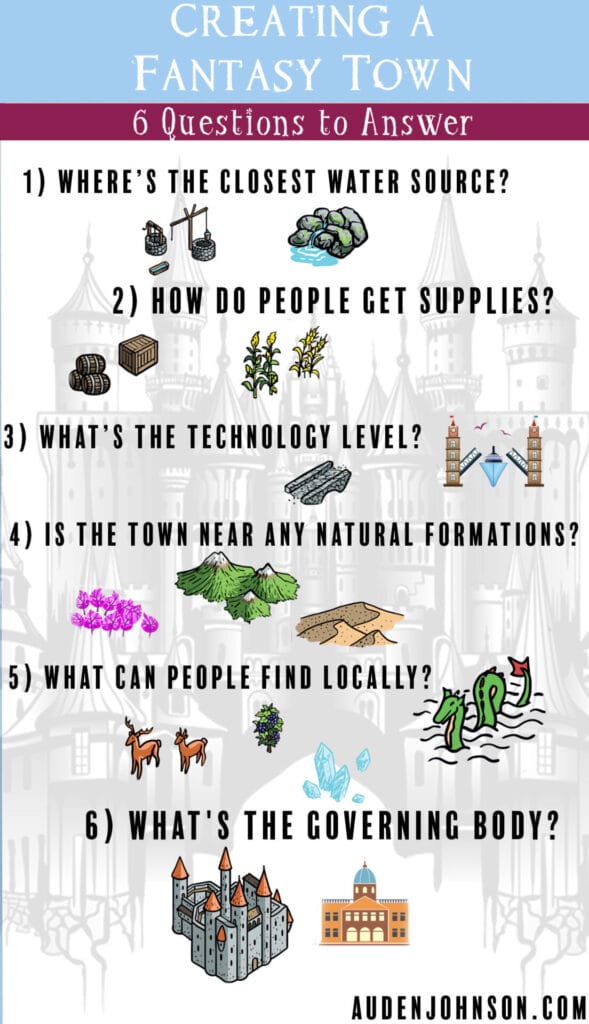 For a more detailed guide check out World Building Template: Creating A Fictional World.