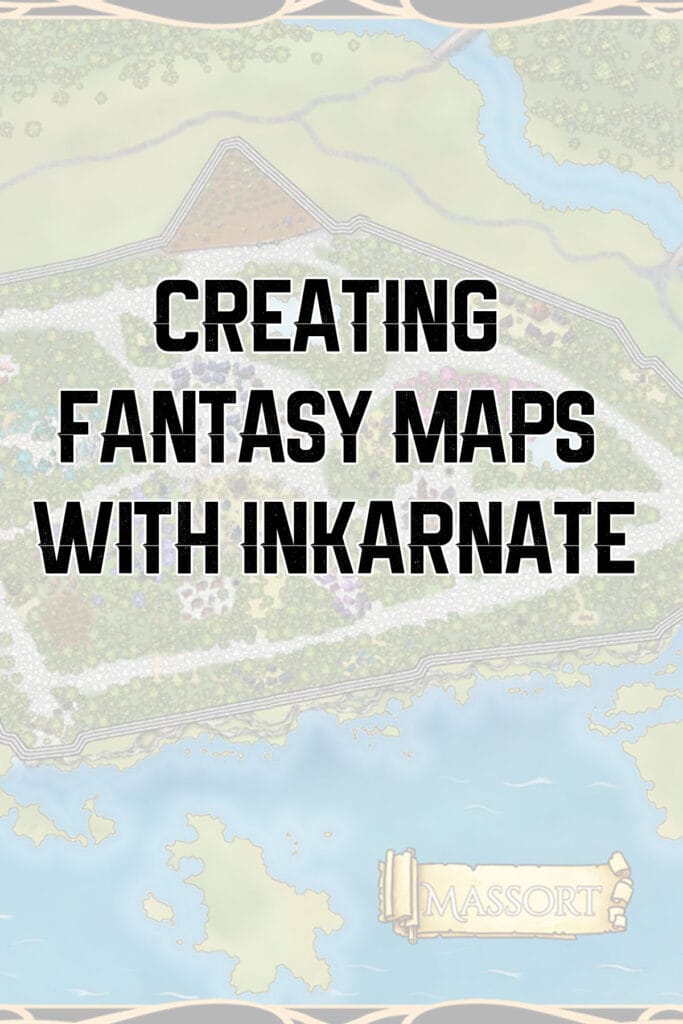 Since I started publishing, I've been creating my fictional world maps in Photoshop. There were alternative apps but I don't think they were as good. I can't believe I've been publishing for 8 years. Things have changed so much. I sound super old.
A lot of the tools I used are no longer available or they cost way more. Back when I released The Sciell, you could run a Goodreads giveaway for your print books for free. It was a good way to get your book on people's shelves. Now, you have to pay over $100 for it.
Anyway, writing Fantasy MapMaking Software for Authors, had me sampling different apps for creating fictional world maps. I finally got a chance to use Inkarnate Pro and I'm in love. I made the below map for my upcoming book The Cursed Society: Book 3 of The Other Investigator series. I added the frame in Photoshop. I also brightened the colors a bit.
I decided to try out Inkarnate because I had a vision for Massort and knew it would be annoying to do in Photoshop. On top of that, any file I create in an Adobe app eats up hard drive space just by being open. I'm working on an online course and lose about 3 GB of space just by opening the video file to edit it. This map isn't done yet. I've gotten some good advice on a few things to add like a harbor and scale.
Inkarnate Pro vs. Photoshop
Will Inkarnate replace Photoshop altogether for mapmaking? Probably not. But I'll do most of the designing in Inkarnate then export it into Photoshop to add the finishing touches.
With Photoshop, it's always a pain to get those realistic jagged edges. Land texture and color was another nightmare. I would spend so much time trying to get the land and forest a shade of green I didn't hate. Inkarnate made both pretty painless. I love how easy it is to mix colors and get a more realistic look.
I also love the different kinds of maps you can make.
Here's my next WIP.
In Book 4 of The Merging Worlds series, some characters are wandering through Jael's massive underground tunnels. I don't think I'll be putting the final version in the book. I've mostly been having fun seeing what I can make with Inkarnate. This is an experiment to see if I could make a portion of the Jael underground.
Just to give you an idea of the variety of things you can make, here's another WIP for Halloween.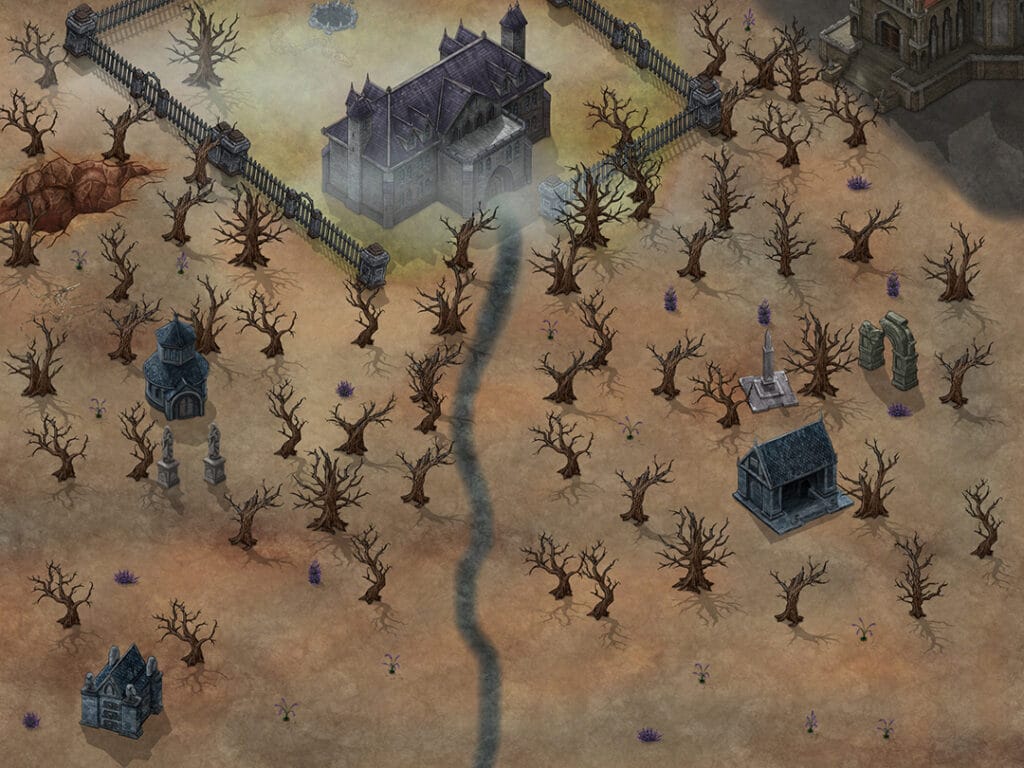 I'm paying $25/year to make these maps. Inkarnate has a free version but it's way too limited for my liking. And with the pro version, you can use your creations for commercial purposes. If you're going to use Inkarnate, you should have the mapmaking basics down. Similar to Photoshop, this app gives you a lot of tools and it doesn't hold your hand. You're still making a map from scratch. You just have more tools at your disposal.