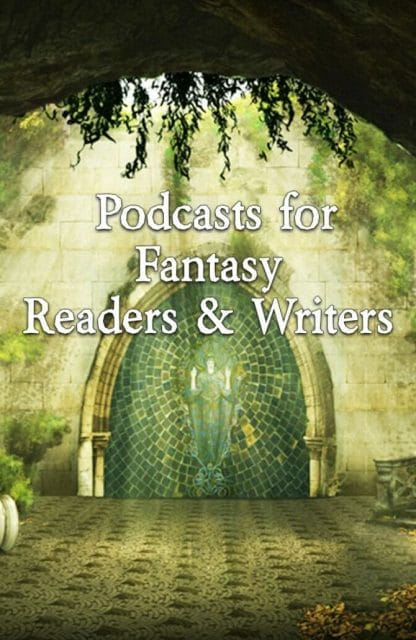 I'm sitting on a train grinning like a loon because a podcast episode made me laugh. Funny how a simple laugh can make you feel so much better.
For those who've been following this blog, you know the last 2 years for me had been one long battle. Life is a fight in general but in recent years since I got my second masters has been something special. Entertainment like reading and binge-watching shows has taken on a new meaning.
They've become a way for me to get through the day, to actually do work instead of vegging out.
Reading on the train to work helps a lot. I started getting into podcasts as another way to lift the weight. Some podcasts just provide a good laugh. Others have short stories I can finish on my commute to and from work. Listening to other authors and entrepreneurs get real about life or just talk about how they approach a story can give my muse a nice swift kick in the butt.
Here are my go-to podcasts:
This is one of my all-time favorite podcasts. It's pretty much 4 guys playing Dungeons & Dragons but they're so funny and the campaigns (stories) are interesting. I've always wanted to play D&D. Now, I want to play it even more.
I'm surprised by how much I enjoy this podcast. Myths and Legends explore "real" myths. They also talk about different versions of fairy tales. One episode told a different version of The Little Mermaid. They read the myths in story form, making it even more entertaining. As an anime fan, I especially love the stories around Japanese myths.
The host interviews Christian entrepreneurs. They get real about the struggles of owning your business. In one episode, an artist had a great year where one of his songs hit the top. The next year, he had him take labor jobs because the well went dry and he needed to provide for his family.
The episode on marketing called How to Get Your Books in Readers' Hands mentioned KDP paperback. I'd forgotten all about it. Amazon now has two platforms for releasing paperback books, KDP paperback and Createspace. The author predicted that Amazon would eventually phase out Createspace in favor of the newer platform. Makes sense. I'm releasing the paperback version of The Lost Sciell. I might check out KDP paperback.
They get some serious behind the scenes access. In one 2 part episode, they were among the press interviewing the cast of Infinity War. In another episode, they were interviewing designers behind Black Panther.  I've fangirled so much listen to the episodes of this podcast.
I just listened to the episode on writing large casts. I needed it for my Merging Worlds Series. First of all, the hosts are entertaining. I love the dynamic. In general, it's nice to know I'm not the only author trying to write a story with an Infinity War size cast. Most stories I read have smaller casts.
It has short sci-fi/fantasy audio stories. I was listening to one story called Are You Afflicted With Dragons. While listening to it, I couldn't tell if I liked the story or not. For some reason, I couldn't stop it. I needed to know what happened next. I still don't know if I like that story but it had me mesmerized.
You might've come across Joanne Penn's content before. It's super helpful for authors, no matter what genre you write.
More Great Podcasts
Do you have a favorite podcast?