I am just going to open with this video. Sorry about the camera shake. I'd suggest watching it with the volume on. You'll hear how tired I was before reaching this view.
I knew this hike was going to be difficult but I hadn't expected stretches of trails that could scarcely be called walkable paths.
At one point, I lost the next trail marker. I followed a path that looked like a path but I couldn't see the next marker. I found it a few minutes later, up the side of a mountain.
It's technically a trail but it's difficult to spot from below. This is the kind of trail a newbie looks at just goes, seriously?! You'd think going down would be easier. I was more likely to slip on a rock going down than up.
The question remains, why do this? When you're alone in nature, away from cars, people, you're rejuvenated, while you're trying not to curse the trail. I don't have to tackle this kind of terrain to be among nature, though. Central Park and Prospect Park both have paths that are off the main route. But there's a special kind of calm that comes with the variety you find while hiking deep in the woods.
In The Ruins of Hudson Highlands, I mentioned I went hiking over the weekend. I shared this map of my route.
I chose this route because I wanted to see the ruins and get a nice view while avoiding most of the Breakneck Ridge trail. It's the white line labeled as BR. I couldn't avoid it completely, the overlook is on Breakneck Ridge.
The tail end of my route was a struggle.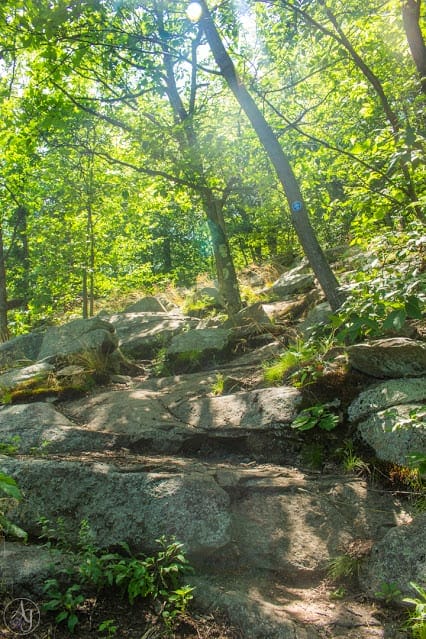 My body was like, nope, nope, nope. But, this path was close to the end. I pushed myself as far and I could and rested when my body wasn't having any of it.
But, the route wasn't entirely like that.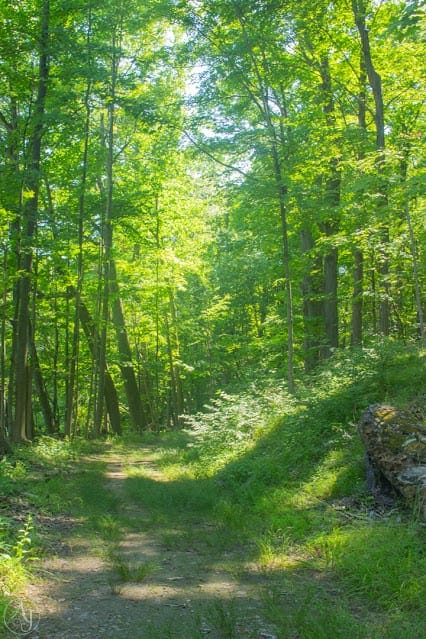 My favorite area. Flat and surrounded by trees. The slightly overgrown grass added to the isolated feel. I had just escaped a noisy group hiking behind me. This part was so quiet. This road reminded me of why I love these kinds of hikes. The various terrains make you feel like you're truly in the woods. When I'm walking through a park, I'm always aware I'm in the middle of a city even when alone and surrounded by trees. It's difficult to truly be relaxed. But, on a trail like this, it's as if nature absorbs all the bad thoughts and emotions. I don't feel as heavy when I leave.
These hikes lead to some awesome views.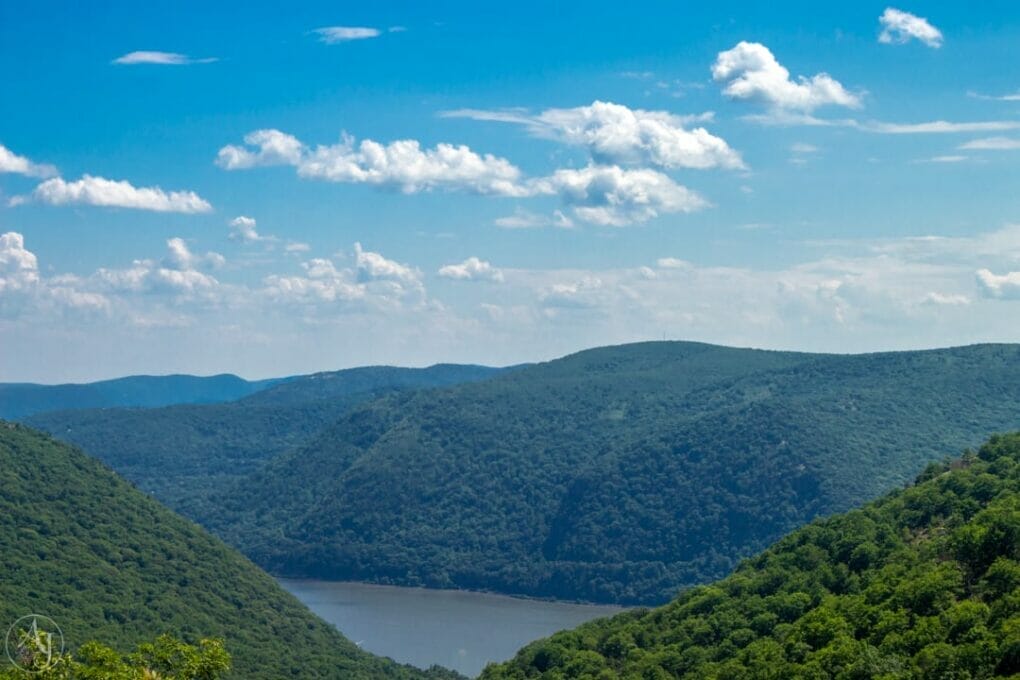 I'm chasing these shots. To drop down on a rock and have lunch in what feels like the top of the world is a nice reward. To break open a journal and start writing in front of this view is like living the dream.
To see more photos like this one, visit my Behance project.
Most writers are good at writing in general but, they gravitate towards certain topics/genres. It's the same with photography. I like taking pictures, in general, but I prefer nature photography. Unfortunately, that topic is heavily saturated. So, I try to go to places few people visit and even fewer think to photograph.
Like this:
This is a trail. (I wish the shot came out better. I'm still learning.) It's not a beautiful view. No one was photographing it but it still tells a story. I could've walked by this nonsense with a head shake. But…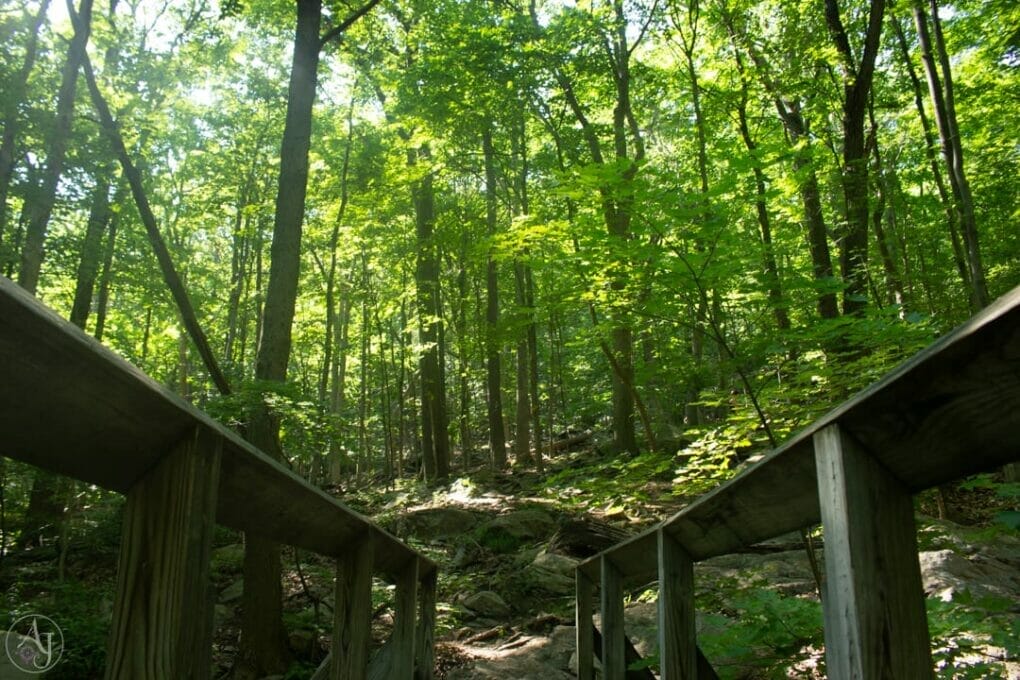 That's not how you get interesting shots.
….
The below photo is available as a print on DeviantArt.