Landscape photography may turn me into a morning person. The mountain had some beautiful conditions over the weekend. I missed them because I was on the trail too late. 
In the last post, I said to hike late or early to capture the best scenes. Got proof of that on Saturday. Cloudy skies got me hoping for some nice foggy condition on the mountain. This was the view on the way there: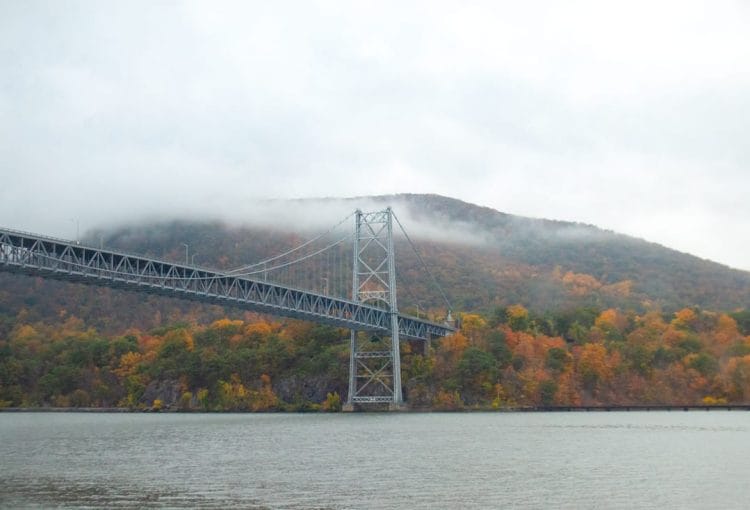 I was practically begging the train to go faster hoping the clouds would remain this low by the time I reached the trail. Did my best to photograph through the window. 
Of course, that would be the day the train kept getting delayed. Kept. It was so irritating how often we just sat there on the track. At least it moved slow enough for photos.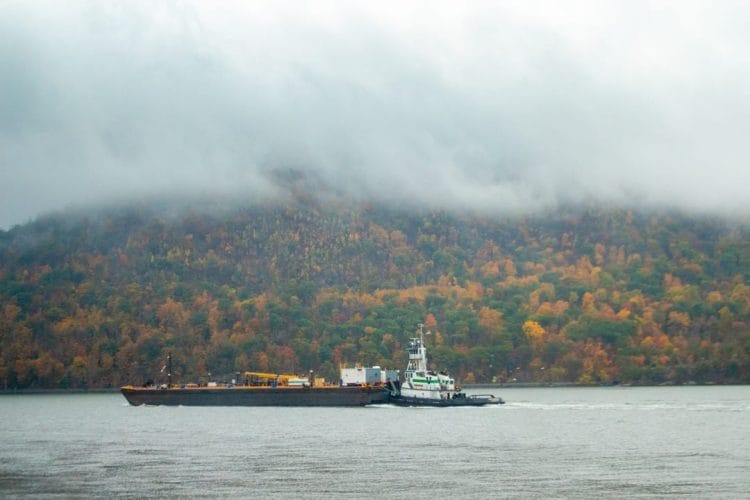 This was the view when I arrived.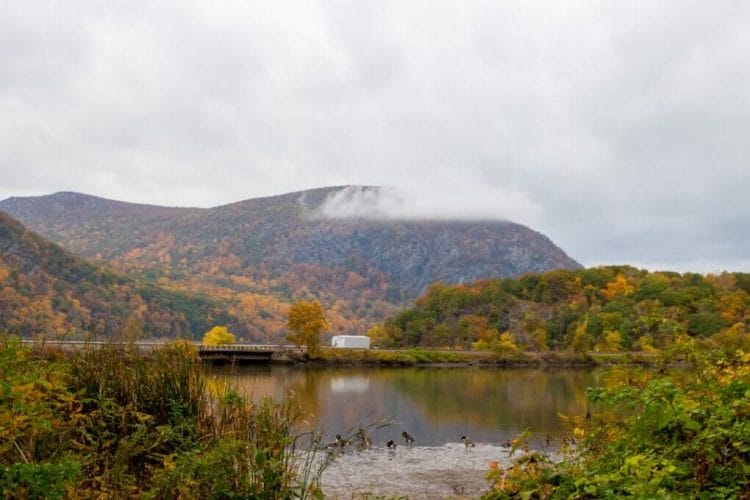 Not the mountain I'd be hiking but I'd see it on the way. My mountain wasn't cloudy. Still, I thought I'd get some nice foggy picks from neighboring landscapes.
But, it had all cleared by the time I reached the top. The sky was still beautiful. I got some people shots. But, I wanted to hike in a cloud.  Those autumn colors on a foggy mountain would've been amazing. 
On top of that, the trial was packed with a lot, a lot, of none-mask wearing people. I hike, mostly for the photos, but because it's a relaxing social distancing activity. Unless the trail's so crowded you're hiking with people to the summit. 
At first, I figured I wouldn't take this trail anymore, at least until winter. Now, I'm wondering if it would be less crowded if I arrived at the trailhead at 8 am or 9 am. I wouldn't have missed my low clouds if I'd been on the trail that early. But that means leaving my apartment at 5 am. 
If you want to do some nice landscape photography on the trail while social distancing, start your hike as early as possible.  
Follow me on Instagram for more photos from the trail.