Ever see beautiful hiking photos of enormous waterfalls? Photos from the top of a mountain. People often walked miles to reach those scenes. How can you capture dream-like images on your next hiking trip?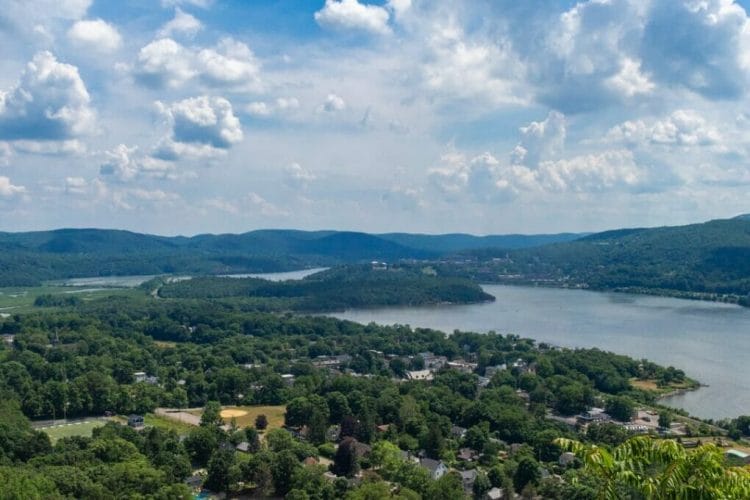 Protect Your Equipment
My $200 lens hangs off the front of my hiking bag. When I'm at the end of my trip, I'm so tired I get a little careless. Often, I'll drop my on the ground, forgetting I'm also dropping my lens. Fortunately, it's in a Powerextra Lens Case. The cushion keeps it from breaking.  
My newest hiking backpack came with a cushioned cell phone case that straps to the front of my bag. 
You can't take photos without a camera. Make sure yours is properly protected during your trip.
Consider Investing in ND Filters
This tip only applies to people with a DSLR camera. Because I solo hike, I'm not on the trail at the best time of the day. Midday photography is a challenge because of the harsh sun. Consider adding ND Filters to your hiking bag. In the Fall Photo Ideas post, I talked more about ND Filters and which one I use. 
Hike Early or Late
What are the best times to be on the trail? Sunrise and sunset. If you can be out during that period, I'd suggest you do it. I can't right now because that means hiking in the dark. Invest in a headlamp. I grabbed one from my local pharmacy and keep it in my hiking backpack for emergencies. 
Research Sunset Times
You may have noticed it's getting dark earlier. Before you leave, research sunset times. If you don't plan on hiking in the dark, you need to be in a comfortable place by sunset. I make sure I'm at the train station by sunset. 
Bring a Tripod
You'd want photos of yourself on the trail. You could have someone that the picture for you. But, what if you're hiking alone? I bought my tripod for long exposure photography but I've used it more to capture myself on the trail. 
Wear Something Bright For Your Hiking Photos
You want to stand out in your photos. Something bright will do that. My hair's blue and so is my bag. Some people will wear bright shirts.  
Be Observant
I have a tendency to look down while hiking to make sure I don't fall or step on a snake. But, if you look down all the time, you miss the beautiful scenery. I try to strike a balance between watching my feet and observing the scene.
Cut out the Sky
Is the sky cloudless? Crop it out. A blue sky is boring. If there's a reason you want all the blank space in your photo, by all means, keep it in. If the sky is interesting, feel free to photograph it. 
I don't like rain during my hiking trips but I dislike even more checking the weather and seeing no clouds.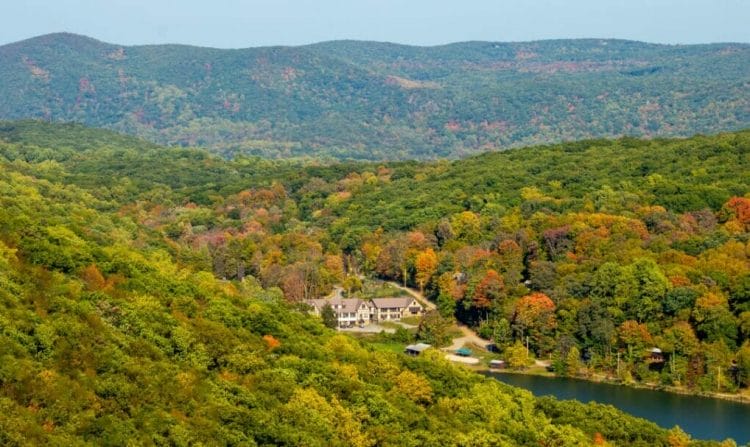 Search For Lines
Try to find some natural lines that will lead people through your photo.
Try Black and White Hiking Photos
As I mentioned before, midday is not the best time to photograph. But, you can get around that by using ND Filters or turning your photos black and white. 
Get Low
Most people take photos at eye level. Simply kneeling will give you a unique shot, especially now with all the pretty leaves on the ground.
Above all, have fun. Don't be so focused on taking sharable hiking photos that you miss the joy of being outdoors.