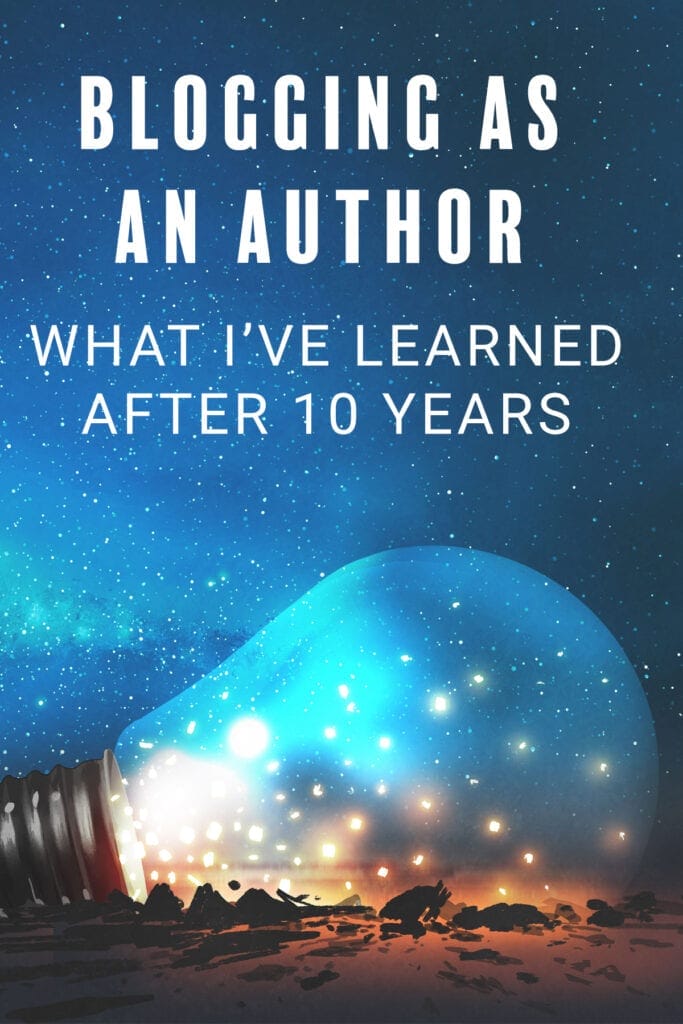 I started blogging in 2011 because all the experts said that's what authors should do. The journey has not been what I've expected, it never is, but I've come to enjoy it. Here are a few things I've learned.
Don't Compare Yourself to Others
This is easier said than done. Even now, I struggle with this. You listen to/read about other bloggers who said it took them 3 years before they started getting speaking engagements. Others said it was 5 years before they saw a consistent increase in book sales. I've been doing this for 10 years and I've seen none of that. I've been following experts' advice but I don't see the results they do. But, that's how life, especially the internet, is sometimes. What works for one person may not work for another.
I've read stories of authors who offered a story for free on their blog to grow their email list. They said as soon as they offered that freebie, they saw subscriptions shoot up. I've been trying that for years with different books and didn't see the kind of increase they predicted.
Find What Works for You
On a similar note, it's okay if what the influencers say doesn't work for you. Find what does. Professional bloggers talk about Twitter, Facebook and Instagram as good drivers of traffic. I like using those sites but they don't bring a lot of people to my blog. Pinterest does. More than half of my blog traffic comes from Pinterest.
Similarly, people talk about how Facebook ads are a good way of driving traffic to your blog or book. No matter what I did, I could never get Facebook ads to work for me. So, I stopped using them. I am too broke to keep putting money into something that doesn't work.
I started my journey on Blogger. For years, I read posts about how you need to be on WordPress if you want to be a "real" blogger. But, at the time Blogger worked for me. I switched to WordPress because I needed more room to showcase my books and photos. But, I've only been on WordPress for less than a year.
Listen to the experts but still find what works for you.
Design Matters
People will judge a book by the cover. If I jump on a blog with bad design, I generally don't trust what the author's written. It's sad, I know but when I see bad web design, I generally don't stick around unless the site comes highly recommended. A simple white background and an uncluttered design may be boring but it goes a long way in establishing your credibility.
You'll Need To Edit HTML
If you're blogging, even as using something simple as Blogger, you'll need to be comfortable with using and editing HTML. You don't need a developer level of skill but you can't run a blog without dealing with HTML unless you hire some to do it for you.
Create a Content Calendar
I'm not a planner so it took me years to do this. Even now, I'm still bad at updating my blog calendar every month. A few weeks ago, I had a post idea. I didn't plan it. I decided to do it. I hadn't expected the post to take me so long to finish. If I had put it in my calendar and planned for it, I wouldn't have had to push the topic to another day. I talked a bit about it in the post Nice Photos of Nature: A Boathouse Through the Seasons.
The calendar doesn't have to elaborate. For a long time, I was using a basic template from Excel. Now I use this.
But, I don't remember where I got it. It's a template I downloaded from a website. Hubspot has a fairly basic calendar you can download for free though you have to give your name, email, and phone number to get it.
Images Matter
I heard somewhere that the images you use on your blog don't matter. I'd have to disagree. As I mentioned before, Pinterest is the second-best driver of traffic to my blog, search being the first. When you're sharing your post on social media, a good header image gets people to stop scrolling and read your tweet or Facebook post. You can find free royalty-free images on sites like Unsplash and Pixabay but, I prefer using Shutterstock. They have more variety of images. I subscribed to the 10 images a month for $29.00 plan.
Blog Because You Enjoy it
If you're an author about to publish your first book, do you need to start a blog? No. You can if you want to but after 10 years, blogging hasn't helped my book sales all that much. You might be better off starting a vblog or podcast.
I'm not saying it's impossible for your blog to lead to book sales. I've just never had it happen to me. If you do start blogging with the intention of selling more books, don't expect it to happen right away. Unless, you already have an established fanbase. Blogging is a lot of work with often, little reward, sometimes the passion is all you have.
I do have about 200 people subscribed to my newsletter, though. It's not a lot but I'm happy about that amount. My blog is helping my newsletter grow. I don't think this journey was a waste because it didn't do what I expected. I enjoy it.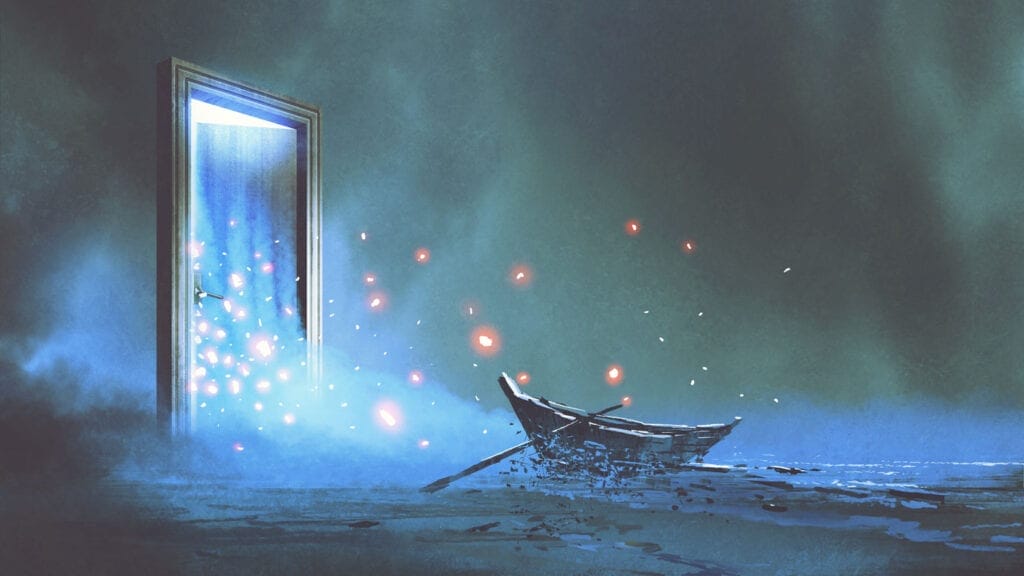 Speaking of, I'm creating a freebie to celebrate 10 years of blogging. I'll be sending it to newsletter subscribers on February 16. If you subscribe today, you could get three stories for free, one today and two tomorrow.
Bonus Tips
Infographics are difficult to make and they take a lot of time and resources but they're also the reason Pinterest has been so good for my blog. I created a guide on how authors can learn to design infographics. It seems when my posts do well on Pinterest, it increases my ranking in search.