8 Image Ideas to Boost Your Book Marketing Campaign
I've noticed photos/images do a lot better on Facebook than links. They have a higher reach and engagement. Now, when I want to share a link, I upload the image first then add the link in the write-up. I don't let Facebook add a link preview. On Twitter, posts with images catch my eye more than ones without.
Images work but writers often have trouble figuring out how to use images in their marketing campaign. We work with text. You need some way to say, "buy my book" without actually saying it. That's where blog posts and images come in. Here are some ways you can use images to promote your book and brand.
Photos of Your Book
Most of you know I've gotten into book photography since I started Instagram. A nice photo of your book can be a good boost to your promotional efforts.
It doesn't always have to be a print book.
Photo of Journals
Most writers have 1 or 2 or 10 journals. Take photos of them and talk about your writing process. Non-writers really enjoy learning how stories are created.
Behind the Scene Photos
A couple of months ago, I was redoing one of my ebooks, Visible Through Darkness. I shared this picture on Instagram and talked about the process.
If you're a self-published author designing your own cover and interior, take a photo of your screen while you're working.
My computer lets me do a split-screen. If I'm doing research for my WIP, I'll take a photo with the document open on one side of the screen and the research item open on the other.
For those who've tried taking photos of a screen, you know how difficult it is. Phones do a pretty good job. Don't use the flash no matter what camera you're using.

Image Quotes
People love, love image quotes. They attract attention. If you put your watermark on the image, it's a good way to get you name out there. I use Photoshop to create my image quotes. Most people use Canva.
Last year, I started doing animated image quotes. Are gifs videos or images? I think they're both.
This got a lot of engagement on Twitter. It's a video overlayed with text, converted into a gif.
Animated Book Covers
These are a bit difficult to make. It's combining your book cover with a video. You can hire someone to create these for you. I've found they are amazing at drawing attention online.
Digital Postcards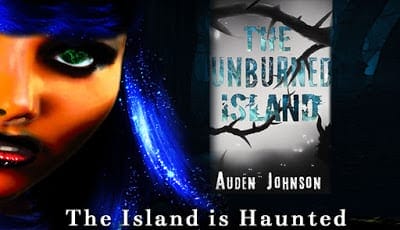 You can combine a stock image with your book cover and add your tagline. I converted this into a banner to use on my social networks.
Interior Images
Most fantasy books have maps. People love maps. You can share the color version of it:
Or you could take a photo of it:
My Merging World series also has a family tree at the front of the book. This image did pretty well on Facebook and Twitter. I was surprised.
Does your ebook have any interesting section dividers? Take of picture of it and share it on social media. This image did well on Twitter.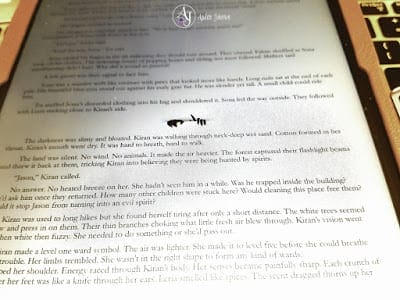 Infographics
Here's another thing that's difficult to make. Infographics can also get expensive. I made this one for a blog post about my characters.
Note
I like to share images that inspire my story. When I post them on Facebook or Twitter, I try to include the source or the artist's name as well as a link to the artwork. I do this mostly because I'm a graphic designer and I don't want people thinking I created the artwork.  Also, I'd want people to credit me when they share my work.