I mentioned in the last post 2 Ways to Make Fantasy Maps in Photoshop, that I, as the title says, use Photoshop to make my fantasy maps. But, I am curious if there's an easier way. I like Photoshop but is there a better fantasy mapmaking software out there?
I made this with the free version.
I like the default colors and textures. Also, like that way they do for the coastline. I wish the shape wasn't as round but I still like how this turned out. Obviously, with the free version, you're limited to what you can do. Doesn't look like I can add mountains. The price isn't that bad though. $5 a month. Not bad at all.
Since I can export the basic version, I could open it in Photoshop and finished editing. Kinda defeats the purpose but I really like those colors and how easy it to make a landmass and doing so would make things a bit easier.
I couldn't experiment with this because you have to pay to download it. But, I've been hearing good things about Wonderdraft and the maps people create using it are pretty. It's a one-time price of $29.99. That's not bad.
This one is pretty cool if you want a simple top-down city map. I don't know if I'll use this kind of map in a book but I love how it looks. I might figure out a way.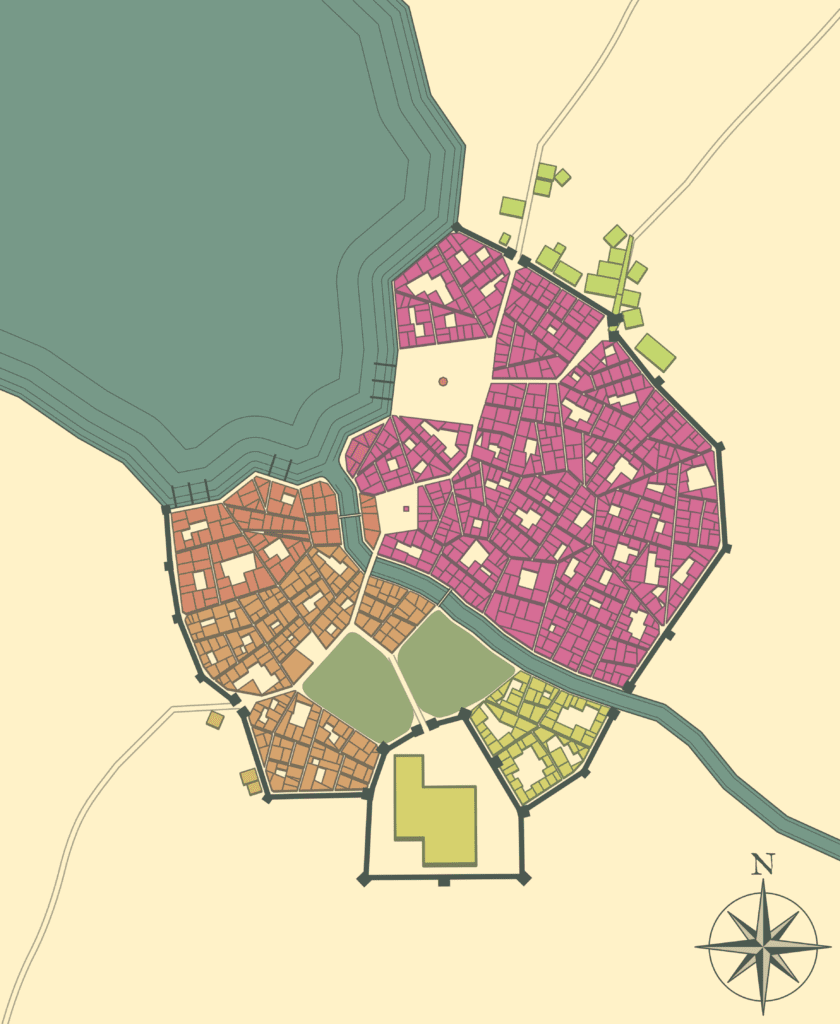 This mapmaking software didn't require any payments to create this.
In my search, I came across World Anvil. It doesn't look to be a fantasy mapmaking software but it seems to be a way to organize your world and create a kind of pretty wiki. Seems to be an interesting way of marketing a fantasy book. Looks like with World Anvil, you can make an existing map interactive. I may have to check that out. The site seems a bit like using Photoshop, you need a tutorial to understand it. I tried just diving in and got lost.
Because I use Photoshop to create book covers and other book images, not just maps, I doubt I'll be replacing it with any of these apps. Inkarnate would be a good add-on, though.
Do you have a fantasy mapmaking app you'd like to add? Comment below.